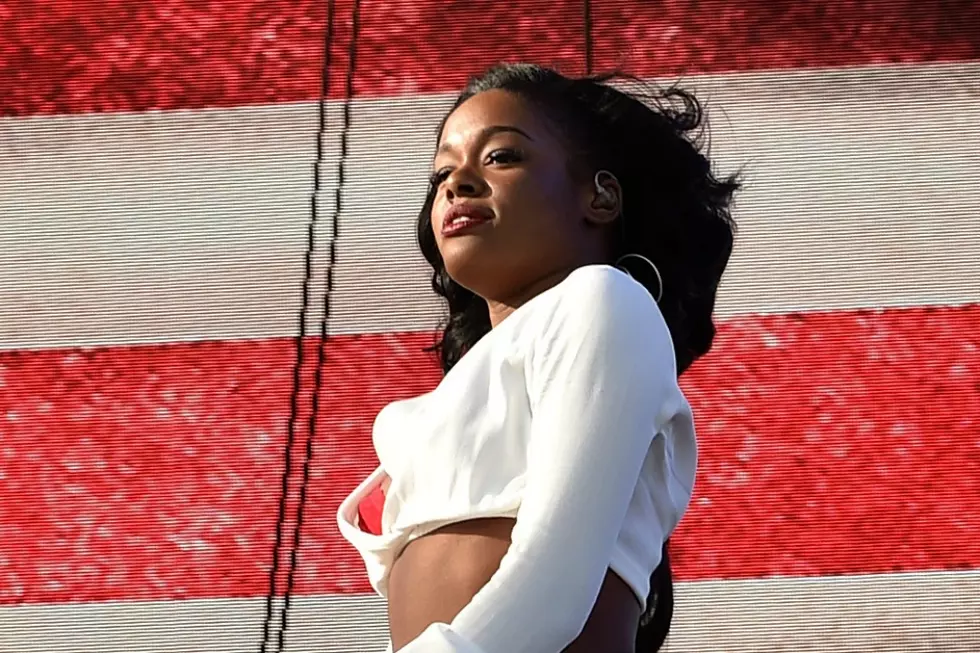 Azealia Banks Takes Plea Deal in Boob Biting Case
Kevin Winter, Getty Images
Azealia Banks accepted a plea deal in the case of her biting a bouncer's breast outside a nightclub. The controversial rapper pleaded guilty to third-degree assault in exchange for a deferred ​no-jail ​sentence, according to Page Six.
"Did you intentionally cause physical injury to Christine Soares by biting down on her breast?" Judge Ann Scherzer asked Banks in Manhattan Criminal Court on Wednesday (March 15). "Yes," Banks responded.
The Broke With Expensive Taste artist was facing charges of misdemeanor assault, attempted assault and disorderly conduct. Banks' light sentence was agreed upon despite the headache she caused the judge over the past few weeks.
A warrant for Banks' arrest was issued on March 6 after she failed to appear in court. Banks' attorney apologized for the hassle, explaining that Banks thought the court date was on March 8.
Banks avoided any time in jail for missing her court date, but she was ordered to attend anger management program and continue her mental health treatment. The Harlem rapper also must stay away from the bouncer due to a restraining order.
If Banks follows these orders, her assault conviction will be reduced to disorderly conduct. If the rapper violates any of the terms, she will face up to a year in jail.
Banks took the plea deal after some unseemly facts about her life came up in the case. During a pre-trial hearing, prosecutors revealed Banks attacked her sister with a box cutter in 2009.
Here Are the 2017 Hip-Hop Music Festivals You Need to See