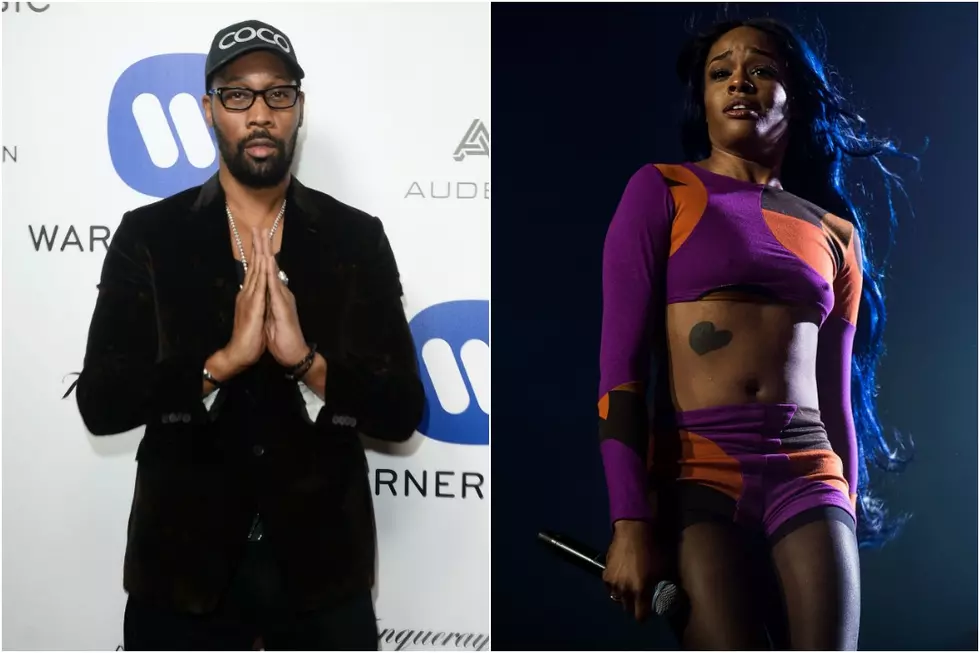 Azealia Banks Hopes RZA Drops Dead After Talking About Her on 'The Breakfast Club'
Matt Winkelmeyer / Cassandra Hannagan, Getty Images (2)
After RZA recently appeared on Power 105's The Breakfast Club and confirmed actor Russell Crowe did spit at Azealia Banks at a party last year, Banks is now wishing the Wu-Tang Clan member would drop dead.
It appears Banks caught wind of RZA's comments on the show and called him out on Snapchat. "RZA has to stop talking about me in the media," she wrote. "Until he is ready to apologize [to me] publicly he can go back to sucking Russell Crowes dick for invites to Hollywood parties."
The rapper continued, "Nobody understands how badly I wanted to die the moment rza LIED and told the world I deserved to be spat. People laugh at me and said I lied. No one understands the amount of pain that came with and after that incident. Just fucking respect me and stop saying me name." Banks added, "@RZA I HOPE YOU DROP DEAD."
During his appearance on The Breakfast Club, RZA was asked if the incident really occurred, to which he replied, "Look, he spit at her."
RZA had previously discussed the incident before, detailing what happened in a lengthy Facebook post last year. "Before the night is over Azealia is insulting half the room she becomes loud and obnoxious," he wrote. "There was nothing funny about her behavior. I felt a little embarrassed because she was my guest." Last October, he confirmed Crowe spit at Banks on TMZ.
RZA also claimed Banks become violent, threatening to cut a woman with glass. "Azealia threaten to cut a girl in the face with a glass, then actually grabs a glass and physically attacks for no logical reason," he added. "Russell blocked the attack and expelled her from the suite."
While it doesn't seem like Banks and RZA will be friends any time soon, Banks did reveal her upcoming film, Love Beats Rhymes, which was directed by RZA, will be in select theaters on Dec. 1.
Check out Banks' Snapchat post below.
See New Music Releases For October 2017