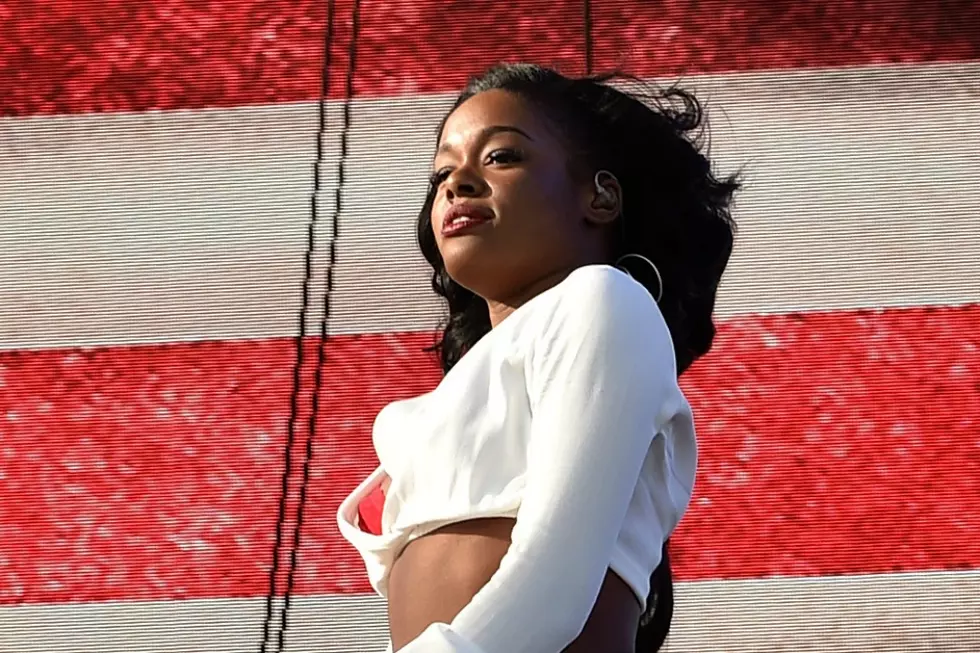 Azealia Banks Gets Suspended From Facebook
Kevin Winter, Getty Images
Azealia Banks is involved in more drama thanks to her social media antics. The controversial rapper's Facebook account has been suspended or deleted following some harsh comments made about Brazil. Banks claimed the people of Brazil had to eat farofa, which translates to crumbs, in a post that sparked outraged from Brazilians.
"Does Portuguese use the upside down question mark like Spanish ¿I can haz Farofa? or I can haz farofa? Which one?" she wrote.
As Brazilians began to speak out against Banks, she simply threw out more insults. The New York rapper continued to incite anger from Brazil by repeatedly referring to the country as being poor.
"I didn't know they had internet in the favela," she wrote. "When are all of these third world freaks going to stop spamming my page with broken English over things they know nothing about."
Banks began to boast about her ability to stir up controversy in subsequent posts. She declared herself the "queen of the Internet" and bragged about how she becomes news with little effort.
'I'm the queen of the Internet," she wrote. "This stuff is all so effortless. Sheesh. How I manage to make international news from the comfort of my toilet seat is honestly beyond me. I'm not even doing anything ... at all."
Banks' latest incident comes just a few days after she horrified social media users by revealing that she sacrifices chickens. The Harlem rapper posted a video of a closet filled with three years worth of dried blood, which she began to clean out using power tools.
Here Are the 50 Best Hip-Hop Projects of 2016