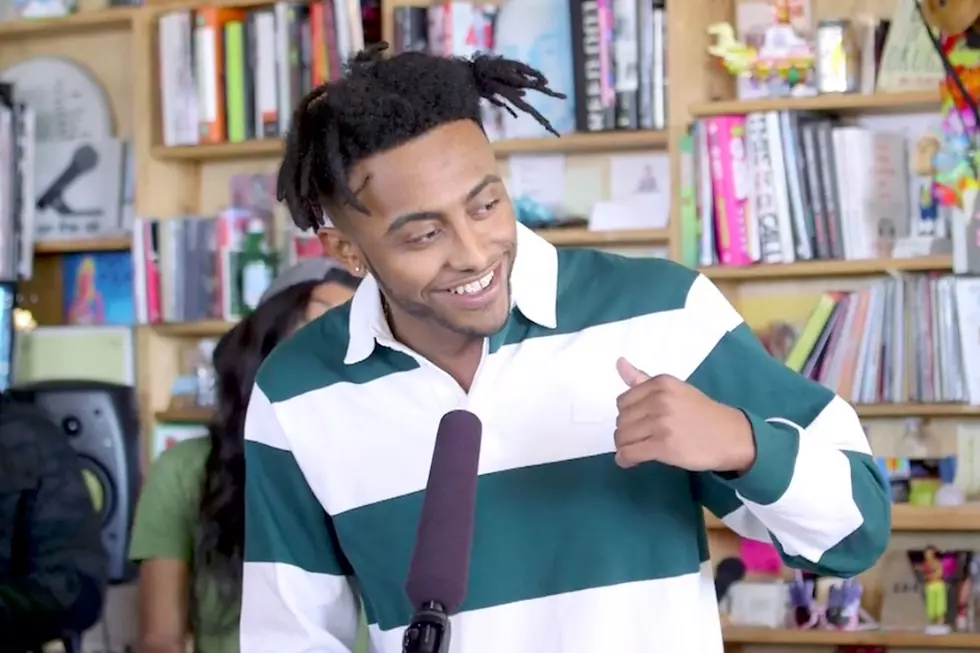 Amine Performs "Spice Girl," "Caroline" and More for NPR's Tiny Desk Concert
NPR
NPR has recruited tons of rising and major stars for their Tiny Desk Concert series, and now they've snagged themselves another young hitmaker. Aminé steps into the offices of the outlet to perform for the video series, doing a set full of some of his major songs from this year.
The Oregon rapper captures the attention of the room by doing a mashup of his catchy "Spice Girl" record, blending it into his hit single "Caroline" while backed by a four-piece band and a background singer behind an office desk at the headquarters. He also performs two fan favorites off of his debut album from earlier this year, including "Slide" and "Wedding Crashers," which originally features Offset from Migos.
Aminé released his Good for You studio LP earlier this year, which received critical acclaim from the music community after it hitting the public. The star-studded project contained 15 new tracks from the 2017 XXL Freshman with features from the likes of Offset, Kehlani, Ty Dolla $ign, Nelly and Charlie Wilson.
Aminé didn't stop his musical releases this year with his album, as he recently dropped his braggadocious anthem "Squeeze" just late last month.
Watch Aminé's full performance on NPR's Tiny Desk concert in the video below to see his outstanding set.
See Behind-the-Scenes Photos of Aminé at 2017 XXL Freshman Shoot