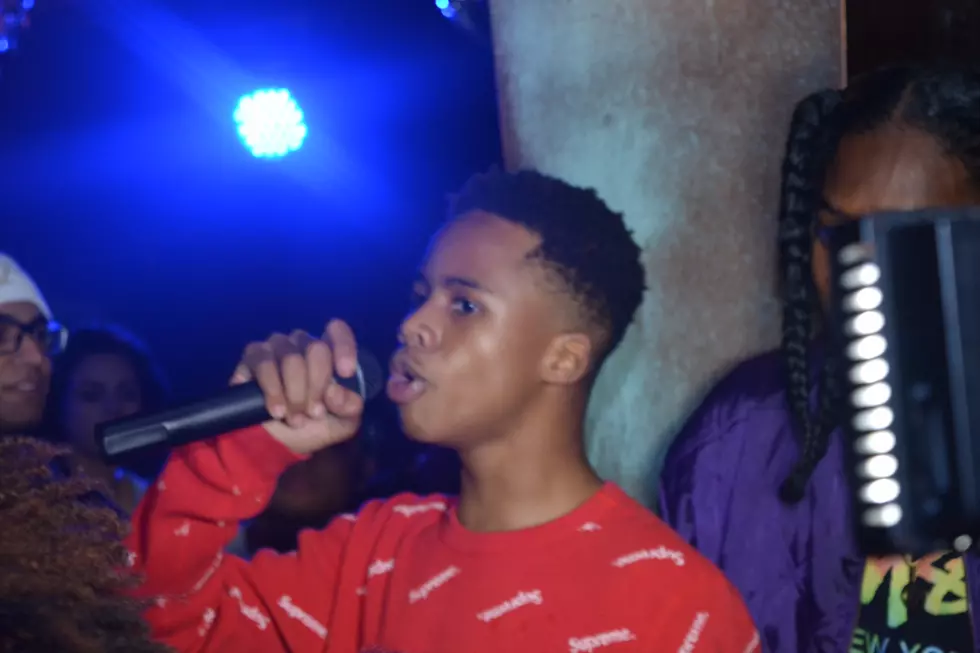 17-Year-Old Rapper Tay-K Will Be Tried for Capital Murder as an Adult
Brandon LaWayne Davis
At the tender age of 17, Dallas area rapper Taymor "Tay-K" McIntyre has the recent legal history of a hardened criminal—and it looks like he's going to be treated as such. On Wednesday (Aug. 30), it was revealed that the rapper, who was recently charged with capital murder for his role in a 2016 home invasion, will be tried as an adult despite the fact that he was only 16 when the incident took place.
"The judge ruled that his case should [b]e moved to the adult court based on his age (and the fact that the juvenile court will lack jurisdiction soon)," reads a statement from one of Tay-K's lawyer, M. Trent Loftin. "The judge was very clear to tell Mr. McIntyre on the record that this decision has no bearing whatsoever of his guilt/innocence in this case... Mr. McIntyre remains upbeat after this hearing."
Tay-K, who became an internet phenomenon after dropping a music video ("The Race") about being on the run from the police while he was literally a fugitive of the law, could face dire consequences if found guilty.
The invasion in question took place in Mansfield, Texas, and was allegedly set up by two women. It ended with the murder of a 21-year-old man. Tay-K was arrested after the incident and eventually released to house arrest. He is also a suspect in another murder case for an incident that took place after a 2015 Daytona Boyz concert.
While on house arrest this past March, Tay-K fled just before it was to be determined whether or not he'd be tried as an adult. That's when he recorded and filmed the video for his song, "The Race," which has been remixed by Lil Yachty and Lud Foe. He dropped the song after he was arrested for murder this past July, and it recently reached No. 49 on the Billboard Hot 100 chart.
See 22 Hip-Hop-Related Police Raids