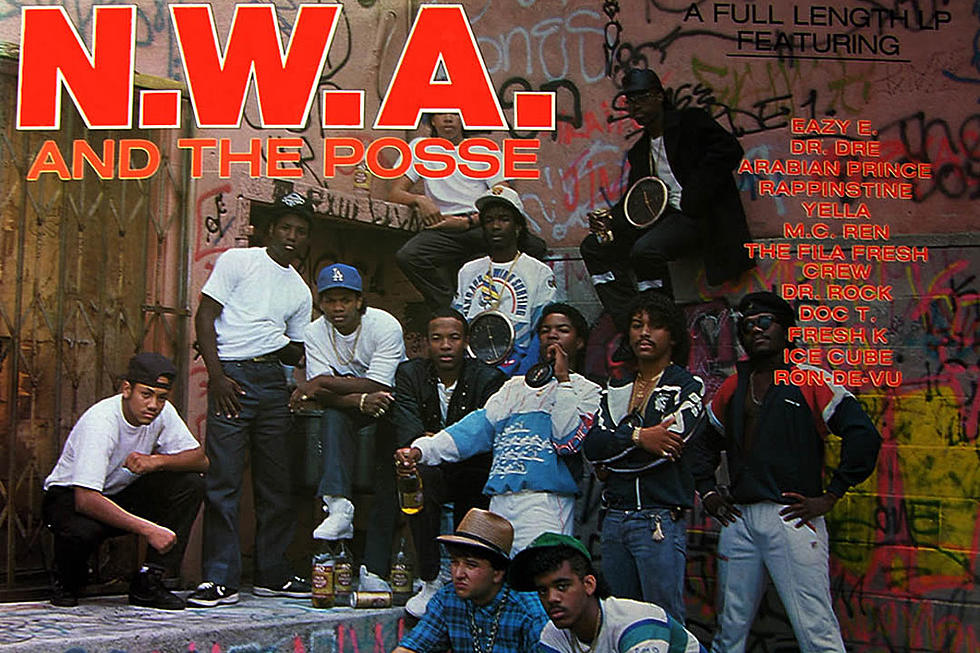 N.W.A. Drop 'N.W.A. And The Posse' Album: Today in Hip-Hop
Priority Records
On this day, Nov. 6, in hip-hop history...
1987: Before Dr. Dre, Ice Cube, MC Ren and Eazy-E changed the hip-hop world and terrified pop culture, they released a compilation album with hip-hop acts that Dre produced for. It was essentially N.W.A's "first record" and featured songs made by the group and their associates, the Fila Fresh Crew and Rappinstine. Most music critics were not wowed by N.W.A. And The Posse, and compared to the revolutionary Straight Outta Compton, some may not even count the album in N.W.A's discography. However, N.W.A. And The Posse did have crucial moments. "Dopeman" would be reissued on Straight Outta Compton and Eazy-E's first single, "Boyz-N-The Hood" would be included on his 1988 solo album, Eazy-Duz-It. The album peaked at No. 39 on Billboard's Top R&B/Hip-Hop Albums chart.
N.W.A. And The Posse was more of a trial run for N.W.A, but still a historically important album being that it introduced the world to a group that was destined to change hip-hop. Here's to its 30th anniversary!
13 Die-Hard Hip-Hop Fans' Tattoos Featuring Rappers