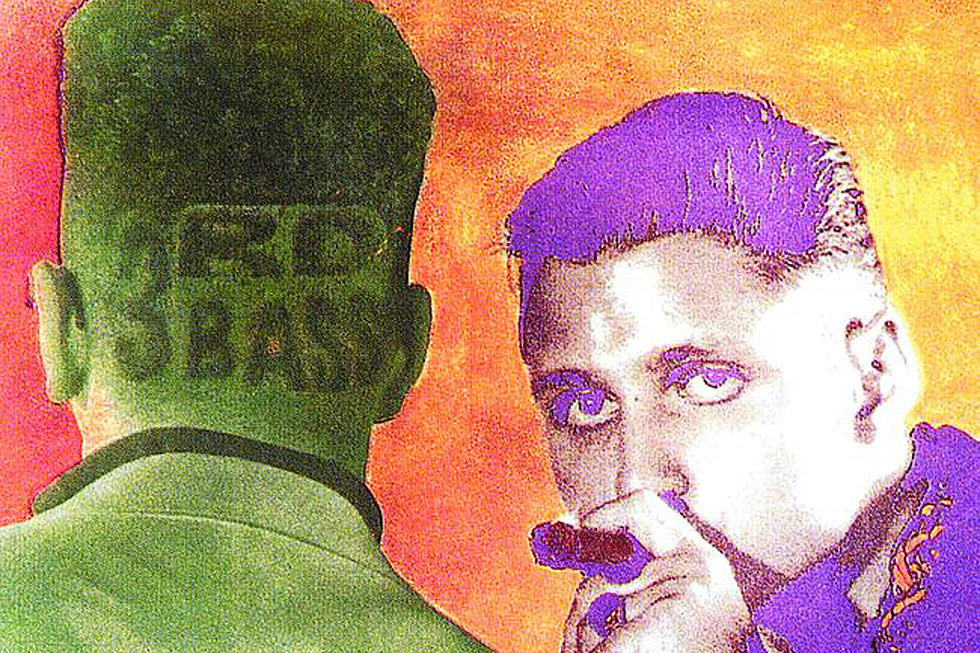 3rd Bass Drop 'The Cactus Album': Today in Hip-Hop
Def Jam
On this day, October 23, in hip-hop...
1989: Despite the success of frat-rap-punkers The Beastie Boys and their Def Jam production guru Rick Rubin, white people in hip-hop during the 1980s were often seen as a novelty nuisance at best and Elvis Presley-ish exploitative force at their absolute worst. Enter 3rd Bass and their remarkable debut album, The Cactus Album in October 1989. Consisting of a pair of white rappers, the bombastic MC Serch and the gritty-yet-smooth Prime Minister Pete Nice, and their black DJ Richie Rich, the trio set out to challenge misconceptions that white boys can't speak the language of hip-hop with a true authenticity.
Arguably as underrated as any LP in hip-hop history, The Cactus Album is full of great songs filled with intricate lyricism, goofy put-ons, racial nuance and spectacular production provided by hip-hop heavyweights like Prince Paul, the Bomb Squad along with the group's primary producer Sam Sever. "The Gas Face" featuring a young Zev Love X - the man who would become MF DOOM - is a hip-hop classic that skewers questionable rappers, racism and pop-appropriation. Meanwhile, "Steppin' To The A.M." and "Brooklyn Queens" are gravelly tributes to their hometown of New York City and the culture that birthed hip-hop. The album crackles with an intensity and wit that makes it a rewarding listening.
For the era, the album was a commercial success earning the aspirant group a Gold plaque a few months after it's release. However, the album's true legacy remains in proving that hip-hop could be performed and enjoyed by white kids without the nasty feeling of cultural appropriation that would follow along with the group's contemporaries such as Vanilla Ice. The Cactus Album remains a seminal album in hip-hop's growing multicultural influence.
Here's the Ultimate Guide to Rappers With Acronyms in Their Name