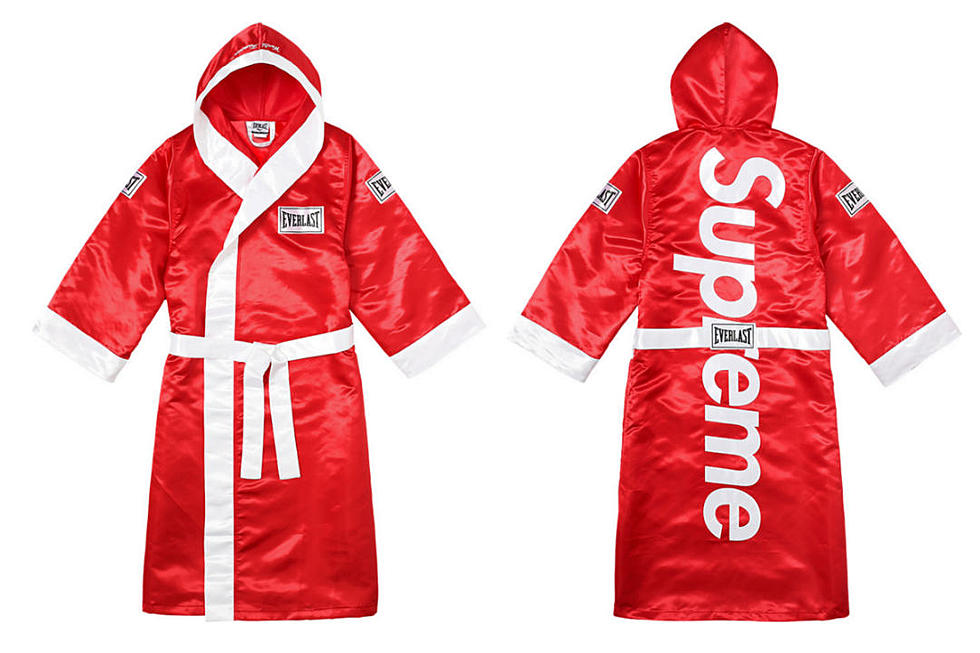 Supreme Unveils Fall/Winter 2017 Accessories
Supreme
New York retailer Supreme is known for collaborating with the most unusual brands to create some epic accessory pieces. This fall and winter will be no different as today the skateboard brand unveiled it's upcoming accessories for the next two seasons.
Compromised of a wide range of wacky and outlandish products, Supreme's latest accessory collection even sees the brand pair up once again with Nike and Hanes for some limited pieces. Supreme is also collaborating for the first time with labels such as Everlast, Andis, Fender and B&O Play for some dope and rare collectible items.
A few of Supreme's stand out accessories include—Supreme's Stratocastor guitar collaboration with Fender, two satin boxing robes in collaboration with Everlast, adjustable blade clippers with grooming brand Andis, two shooting sleeves in collaboration with the Swoosh, neoprene face masks, inflatable blimps, a sake set, chop sticks, key chains and a set of skateboard decks in a slew of colorways.
Supreme's fall/winter 2017 collection will release on Thurs., Aug. 17, at Supreme flagship stores in New York, Los Angeles, Paris and London. The collection will make its way to Japan on Sat., Aug. 19, with an online release set for Thurs., Aug. 24.
Check out Supreme's accessories for fall and winter 2017 below: