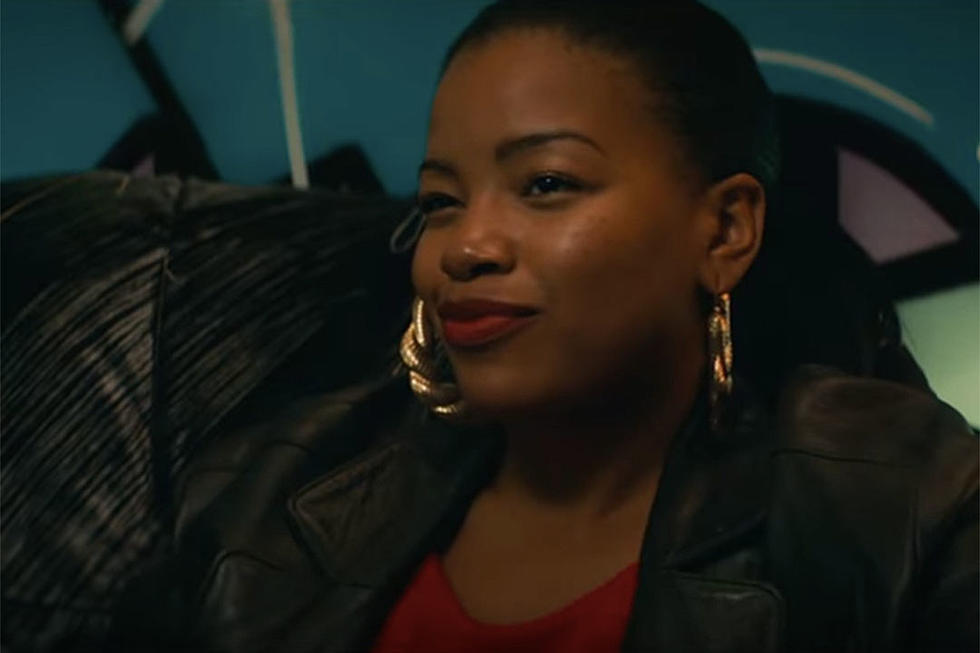 Watch the Trailer for Roxanne Shante's New Biopic 'Roxanne Roxanne'
Netflix via YouTube
Roxanne Shante's biopic is coming to Netflix next month on March 23, and the trailer has finally been released.
The biopic, which was filmed back in 2016, and premiered at the 2017 Sundance Film Festival last year, stars Shanté Adams as the New York City native and features roles from Nia Long and Mahershala Ali.
The Michael Larnell-directed film's trailer features the eye-opening realities Shante was forced to deal with as a young aspiring artist thrust into the spotlight. The trailer reads, "Life Is a Battle" onscreen before quickly moving to scenes with the "Roxanne's Revenge" rapper giving birth, dealing with an abusive significant other and maneuvering through a struggling relationship with her mother.
The two production teams involved with the film (Forest Whitaker's Significant Productions and Pharrell Williams' I Am Other) also collaborated on 2015's Dope and Fruitvale Station. Wu-Tang's almighty RZA saw involvement with the biopic's score.
Mahershala Ali, who plays the role of an abusive boyfriend, said it was one of the most difficult tasks he'd faced as an actor. One scene in particular was particularly difficult for Ali, and Roxanne Shanté had to console the Oscar Award-winner off set.
"Mahershala told me, 'This has been one of the most difficult parts I've ever had to play.  I'm having a hard time sleeping because of what your character goes through because of me.'" "So how do I react to that? Do I say, 'Oh good, so that means you're feeling the part!'" says Shante. "Or do I hug him? So what I wind up doing was just hugging him and saying, 'Well, you know what, it turned out good after all'," she told Rolling Stone.
Check out the trailer for Roxanne Roxanne below.
See 10 Critically-Acclaimed Books Rappers Live By