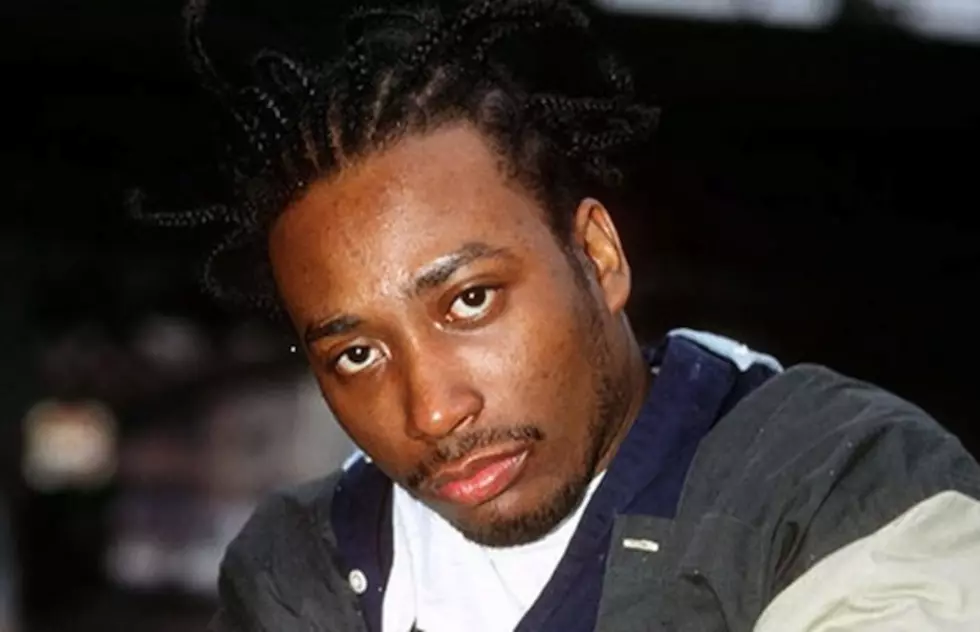 Ol' Dirty Bastard Documentary Fallout Gets Messier
The story behind the aborted Ol' Dirty Bastard documentary that was supposed to be screened Friday night (November 15) at the Brooklyn Academy Of Music is devolving into a game of finger-pointing, with the owner of the NuHo Film Festival—the organization responsible for promoting and putting on the event—lambasting ODB's estate for what he calls "plain and simple greed."
The event Friday night—scheduled to coincide with what would have been Dirty's 45th birthday—was originally planned as a screening for Dirty: Platinum Edition, a documentary made in 2008 by ODB's cousin Raison Allah, as well as a Q&A session with Allah and members of the Wu-Tang Clan. What resulted was a chaotic event that devolved into yelling, no-shows by every member of the Clan (only Cappadonna showed up; previously promised appearances by Masta Killa and U-God never came to fruition) as well as from Allah, who is currently in jail after being arrested on a probation violation November 7, a bizarre Skype message from RZA and a hastily re-organized Q&A featuring members of ODB's family. The film was never shown, though a trailer for a Wu-Tang Clan biopic was.
According to Chris Kanik, the owner of the NuHo Film Festival, which attempted to put out the documentary, the absence of the film at its own screening was the fault of the estate, controlled by ODB's widow, Icelene Jones. "November 15 was supposed to be a day to memorialize ODB and all his accomplishments in hip-hop," Kanik said in a phone conversation with XXL. "Unfortunately his family would rather exploit his likeness for a quick payday rather than helping build his estate's value. They're looking for a handout rather than building some sort of value for ODB."
In an interview with XXL after the event, Dirty's daughter Taniqua Jones laid the blame at the feet of Kanik and the documentary's makers, saying, "They [NuHo Film Festival] didn't want to work with us... We just want respect and everybody to come and know that this is who you work with and that's it. But you have people out there who just want to do [things] the opposite way. I don't know, it doesn't make sense to me because you're just going to be shut down or sued."
Kanik tells a different story: According to him, Raison Allah brought him the movie in March with documentation that he had cleared the rights from ODB's estate—which included Icelene Jones' signature—and the two agreed to promote the movie together. Kanik then met Jones at Rock The Bells in California—the site of ODB's hologram performance with the Wu-Tang Clan—after which Dirty's son Young Dirty Bastard began texting Kanik, demanding $50,000 plus rights to the documentary's DVD sales, presenting himself as the manager of the estate. "Our business model is not to pay upfront money," Kanik said he told the family. "I offered them percentage and equity on the performance of the film. They never counter-offered me, and it got very ugly with the estate. I heard from countless other people that the rights did not belong to the estate; there was a back and forth for a period of time. The filmmaker ended up going to jail—that's why he was not present on Friday. And in all this confusion and all this mess, I tried to extend myself to the estate on countless times, but they weren't interested in holding the event and being partners with us regardless of whatever they say. I took their phone calls. I wanted them to feel comfortable with what we were trying to do."
According to Kanik, the estate turned down his offer of 25 percent of everything made on the film and went to their attorneys for a cease and desist. In the month between the original cease and desist and November 15, Kanik believed that the rights issues had been resolved; it wasn't until 24 hours before the event that he decided not to show the film for fear of a lawsuit that would cost him hundreds of thousands of dollars in the end.
"It's shocking to me," Kanik said. "I thought everything was handled, and then 24 hours before the event, their lawyers contact us again and start spelling out all the money and damages. It's an issue of plain and simple greed. It's plain and simple greed. These people are not interested in enhancing the legacy of ODB, they're more interested in putting up front money in their pockets."
When the movie was not showed at the event, many in the venue began leaving before a fight broke out, and Popa Wu—Wu-Tang's old "mentor" who appeared on the introductions to a number of tracks—wound up grabbing a microphone and demanding that the film get played. A movie did come on, though it wasn't the ODB film; instead, a three-minute clip from a seven-minute trailer for a potential upcoming Wu-Tang film, also supposed to be spearheaded by Raison Allah, played, leading to even more confusion. Kanik said people made threats toward him, including a threatening phone call, leading to him being escorted out by security as the event crashed to a close.
"It was a miscommunication of who owns the rights to ODB, and it was something that we thought was squared away, but 24 hours before it didn't happen," Kanik continued. "We didn't get it resolved in time for the screening. I don't even think they know who truly owns the rights, which is the crazy part. Ultimately, we tried to work with the estate, we offered them a piece of this project, and they never countered. They never said yes, no, they just got the lawyers to go play. And what should have been a really celebratory event turned into an ugly event, unfortunately." —Emmanuel C.M. and Dan Rys