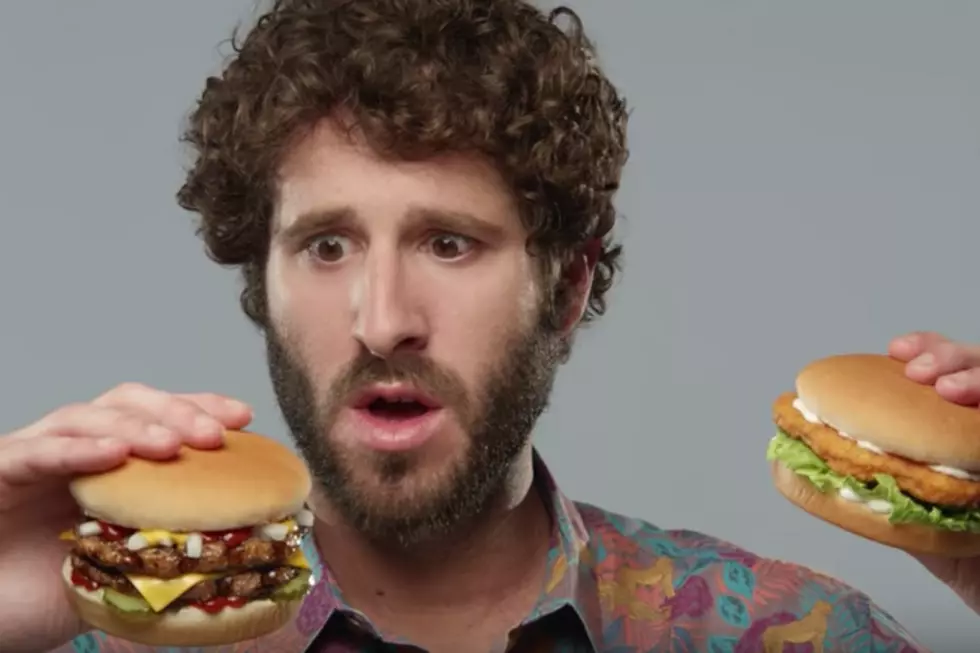 Lil Dicky Stars in New Fast Food Commercial
YouTube
Lil Dicky is becoming quite the spokesman of late. After participating in video spots for both Madden and Trojan, the self-aware rapper has landed another commercial, this time for fast food outlets Carl's Jr. and Hardee's. The 30 second clip gives Dicky less room to be his gregarious and humorous self, but does rely on his general antipathy towards seriousness, as he fans himself with $1 bills and bathes in a pool of pennies.
"This is ridiculous" he finally says, pushing money around with a leaf blower, before plugging the fast food chain's latest value meal. The inexpensive meal aligns perfectly with Dicky's own "Save Dat Money" song and mantra.
Watch the ad spot up top, while below, LD makes his case for why he should be included on this year's XXL Freshman list. "2015, I might not have deserved it yet," he says. "I think I was probably a little bit under qualified. If it did work out in 2015, I would have felt like it was a stretch and I really overachieved. 2017, I think it'll kind of be like a forgone conclusion by then. 2016 feels like the fairest time to really start doing this."
Musically, Lil Dicky last released "Just a Lil Thick ($he Juicy)" with Trinidad James and Mystikal, the DJ Mustard-produced tune receiving a visual treatment in late April. Similarly juicy, at least based on appearance, is the burger Dicky bites into in the commercial clip up top.
50 Great Albums From Rappers With Poetic Flows