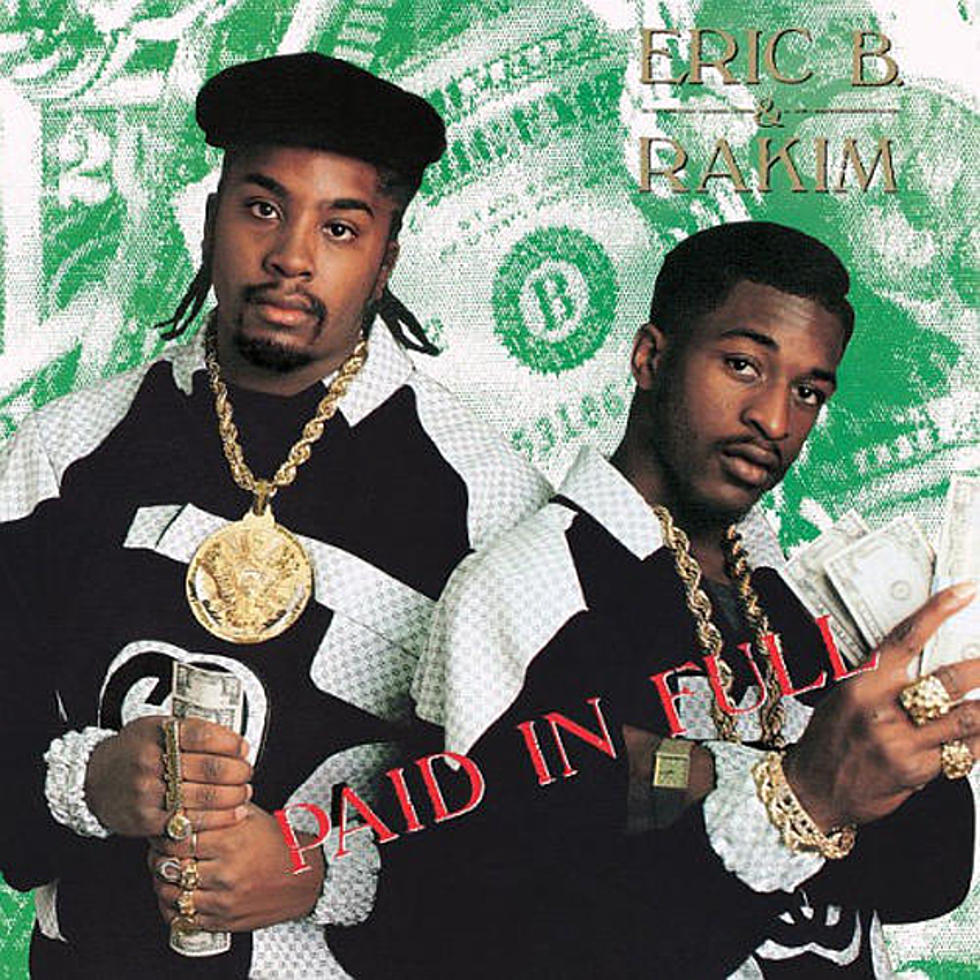 Eric B. and Rakim Are Reuniting and Going on Tour
4th & B'way, Island
It's been a long time. A very long time. But it looks like the dynamic '80s duo Eric B. and Rakim is set reunite and go on tour some time in the near future.
DJ Eric B. made the announcement on Twitter posting, "It's official. You heard it here first...We are back."
He added, "Preparations are under way for #EricBandRakim's return. It's been a long time."
He later posted, "Where do we jump off this new tour?,"  giving the options of New York City, Las Vegas, London and Australia.
Just in case you need a brief history lesson, Eric B. and Rakim are widely considered hip-hop's quintessential MC and DJ combo. The group set the rap world on fire with their ground-breaking 1987 debut Paid In Full, and would go on to drop three more seminal albums including Follow the Leader (1988), Let the Rhythm Hit 'Em (1990) and Don't Sweat the Technique (1992). Monetary and label issues caused a split following the release of Technique and the group went their separate ways, and haven't performed together since 1993.
Rakim rebranded himself as a solo artist and dropped three albums The 18th Letter in 1997, The Master in 1999 and The Seventh Seal in 2009. Eric B. came out with his own project in 1995.
The group were finalists on the 2011 Rock and Roll Hall of Fame ballot. XXL spoke with the God Rakim back in 2013 and he was still not on the best of terms with his former partner.
"[He's] not my enemy but we don't really speak," Ra said. "I don't wish him no bad luck, but I don't call him. Nah, nah, [no new music]."
It looks like things done changed.
11 Hip-Hop Joint Projects That Need to Drop Before 2016 Ends