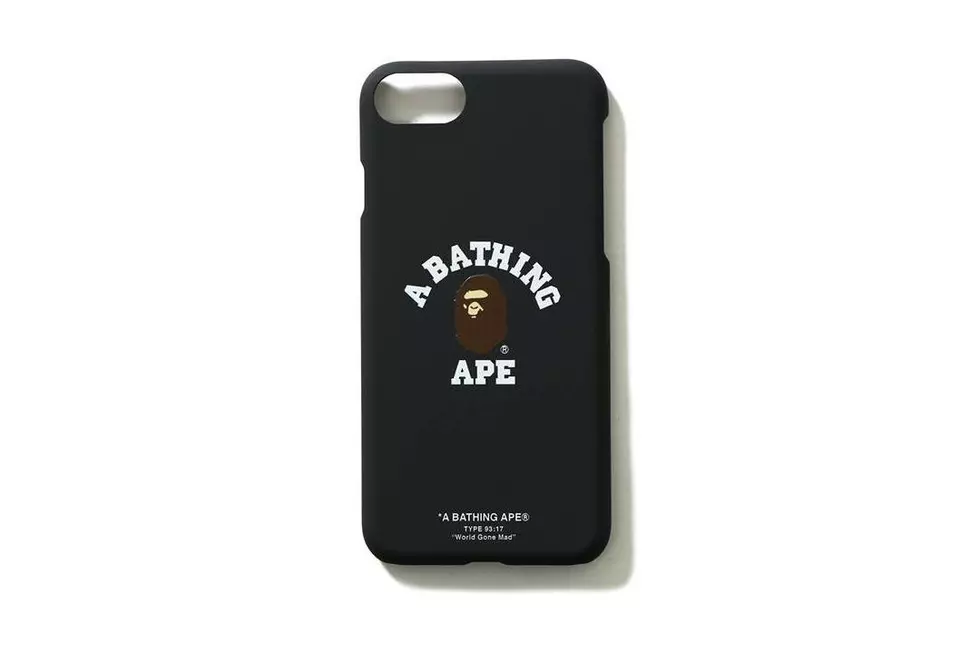 Bape to Release iPhone 8 and iPhone X Cases
Bape
With the recent launch of Apple's iPhone 8 and the upcoming iPhone X release, Japanese streetwear brand Bape taps into the phone accessory game today by unveiling five upcoming phone cases for the latest Apple smartphone and the next generation of the iPhone.
The all-new phone cases from A Bathing Ape will feature several iconic images and graphic designs from the brand that have been made famous through their garments. With graphics including Bape's signature shark head hoodies and the Ape heads, the collection of phone cases will offer a variety of styles and colorways for all Bape fans. Each case will release on a black surface, the cases also include the phrases "A BATHING APE TYPE 93.17" and "WORLD GONE MAD" on the bottom of each phone case.
Releasing later this week, the Bape iPhone 8 and iPhone X Apple cases will be available at Bape flagship stores worldwide.
In related Bape news, the brand recently teamed up with XXL to release a set of limited edition tees honoring the publication's 20th anniversary, which was celebrated in October with 20 XXL covers.
The Top 5 Sneakers Coming Out This Weekend Including Air Jordan 13 GG Bordeaux and More