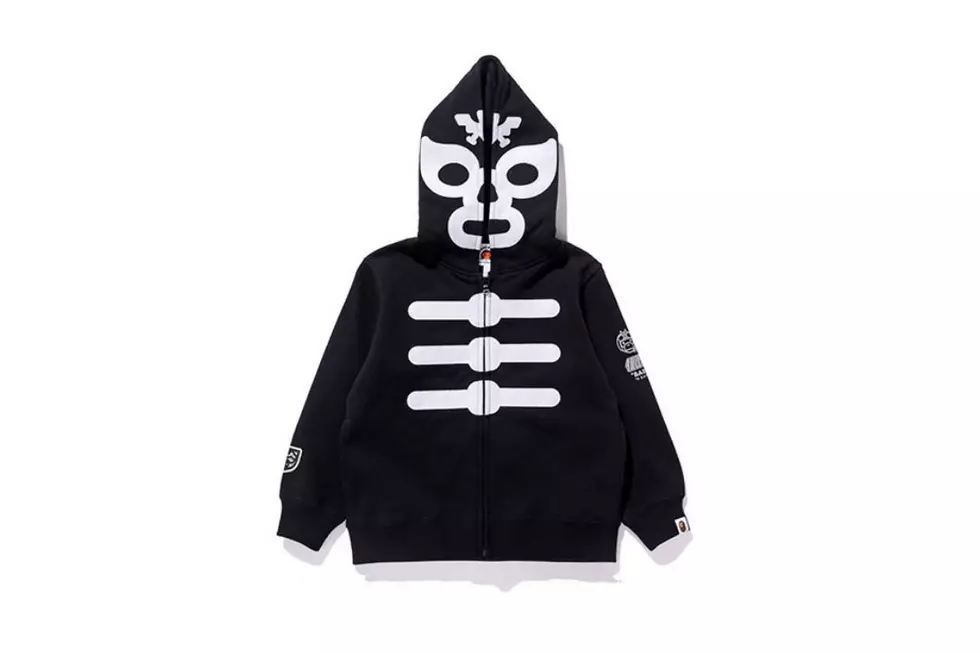 Bape Collaborates With Kamen Rider for New Collection
Bape x Kamen Rider
After presenting its collaboration with Disney, Jaws and Felix The Cat, Bape is back at it once again with their collabs. This time around, the Japanese streetwear giant partners up with Kamen Rider for the release of a brand new collection themed after the classic '90s television show.
Creating a collection based on the Masked Rider TV series, A Bathing Ape launches a wide range of garments themed after the popular show. With collection composed of two graphic hoodies and several printed tees, the latest from Bape and Masked Rider brings back a nostalgic feel of '90s. The Masked Rider characters will be featured all throughout the entire collection and paired alongside Baby Milo in different type of graphics and prints.
The Masked Rider show, which was a spinoff of the Power Rangers, is no longer in production, but the show is still remembered by its loyal followers. The Bape X Kamen Rider collection hits Bape flagships stores on Saturday, July 2, as well as online.
The Top 5 Sneakers Coming Out This Weekend Including Air Jordan 10 Retro Charlotte, Reebok x Packer Shoes Four Seasons and More