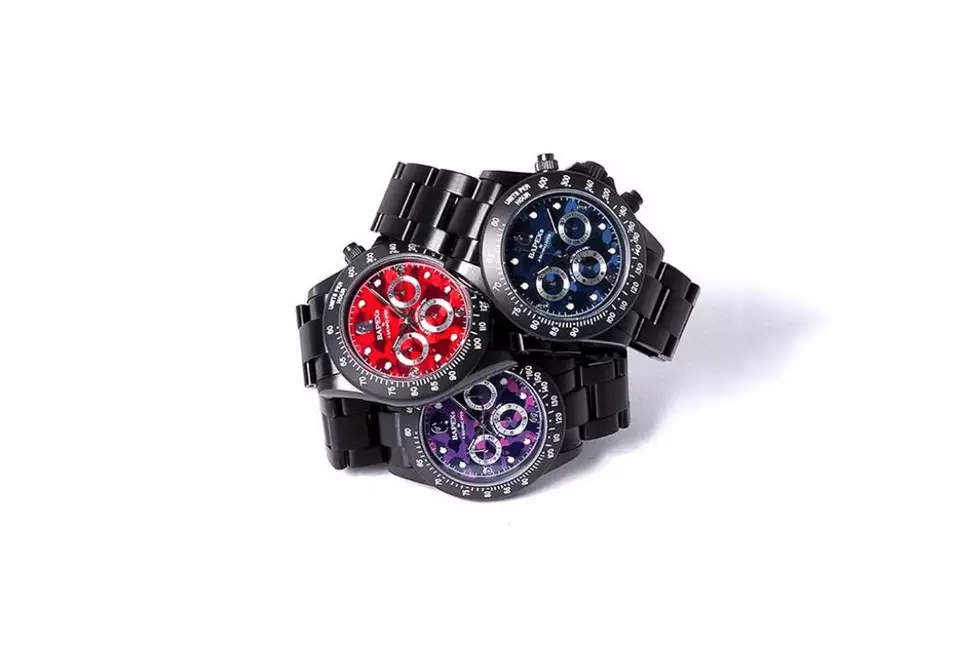 Bape Unveils New Bapex Type-3 Watches for Spring/Summer 2017
Bape
Following the news of their upcoming collaboration with One Piece, today Bape unveils its latest set of Bapex timepieces for spring and summer of 2017. Keeping the aesthetics of the Bapex Type-3 in similar fashion to its past releases, the Japanese streetwear brand presents three of its best timepieces to date.
Known as one of its most popular model of watches, the Bapex-Type 3 has been released in several colorways in the past, including black matte and gold. This time around, Bape unveils three brand new black wrist watches with Bape's signature camo print featured on the face plate of each timepiece. Releasing in three different camo colors—red, navy blue and purple—the watches feature a table jade structure with Bape branding detailed on the interior plate as well as the wrist band.
Bape's history with watches can be dated back to 1998 when the Japanese streetwear brand first teamed up with Casio to create a limited edition G-Shock, with only 1000 pieces available for purchase.
All three of the new Bapex Type-3 timepieces will be sold at select Bape retailers starting Sat., May 6.
Top 5 Sneakers Coming Out This Weekend Including Adidas Yeezy Boost 350 V2 Cream White, Air Jordan Retro 7 University Blue and More