The 25 Best Songs Of 2014 (So Far)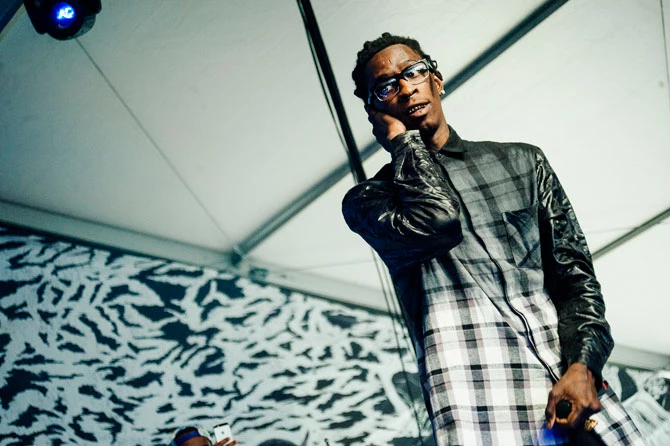 We're officially at halftime of 2014. This year, we've seen a lot of rap songs pop off and dominate the radio and our playlists. Most of them come from albums and mixtapes, but there have been a few Internet-only singles that have created a lot of noise. Last year was big with songs like Rich Homie Quan's "Type Of Way," Drake's "Started From The Bottom" and Meek Mill's "Levels" playing absolutely everywhere you went. This year it seems the songs are blowing up quicker and there's a lot more to chose from. That's where we come in to create our top 25 list.
At this point, you've probably heard a lot of these before. Moving forward for the rest of the year, you'll more than likely keep hearing these tracks until the New Year rings in. Songs like Lil Wayne and Drake's "Believe Me" and Big K.R.I.T.'s "Mt. Olympus" had us rapping along every time they came on. Others like Migos' "Fight Night" or TeeFlii's "24 Hours" tore the clubs up once the DJ dropped them. Overall, this year has showcased a wide range of hip-hop that shows the genre is constantly evolving and growing.
So if you need some playlist suggestions, here are the 25 best songs of 2014 so far. Straight bangers, no fillers.—Eric Diep, Emmanuel C.M., Miranda Johnson, Raven Irabor, Morgan Murrell & Dan Rys
Stream The Best Songs Of 2014 (So Far) On Beats Music
Previously: The 25 Best Songs Of 2013
The 25 Best Mixtapes Of 2014 (So Far)
The 25 Best Hip-Hop Albums Of 2014 (So Far)