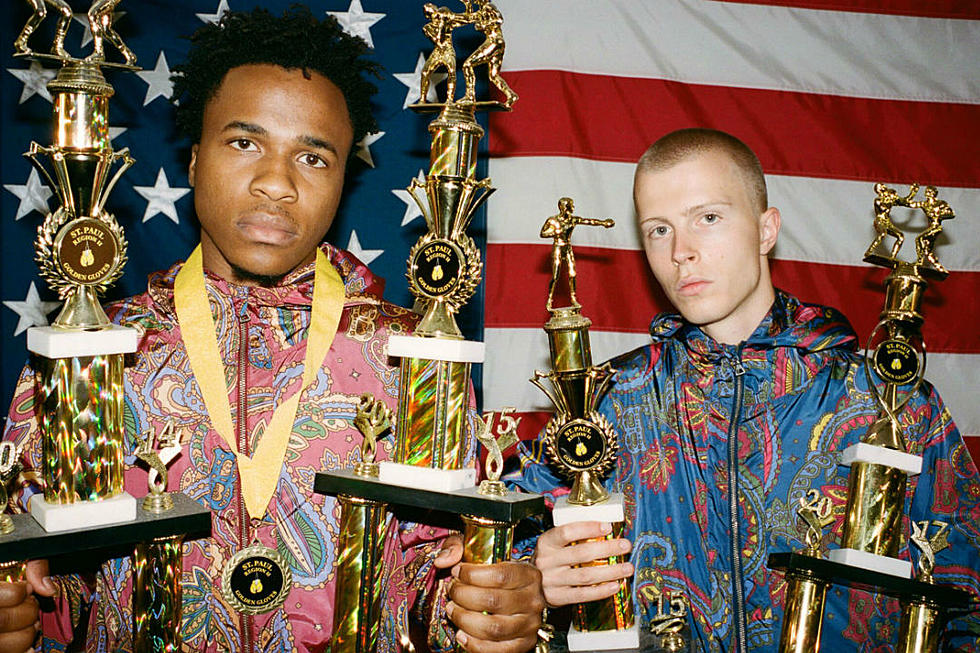 Billionaire Boys Club Unveils 2018 Fall Collection
Play Cloths
Billionaire Boys Club unveils today its latest lookbook for fall 2018. Photographed by Anton Gottlob, the newest lookbook from the BBC brand guest stars rapper Allan Kingdom.
Drawing inspiration from the evolution of sportswear, the fall 2018 collection is a take on how athletic apparel has been adopted and donned by athletes, musicians and artists. Meshing sports-like graphics and garments with custom red and blue contrasting paisley patterns, the collection features a variety of pieces.
This season, design concepts stem from collegiate sportswear aesthetics, centering around a fictional varsity team. Various graphics depict fictive team mascots and general sport imagery on T-shirts, jerseys, warm-up jackets and track pants. These silhouettes are complemented with statement pieces that feature the fall 2018 leading graphic—an all-over print in a custom Billionaire Boys Club paisley, incorporating mainstay brand motifs of spaceships and astronauts.
Delving deeper into the athletic apparel, more inspiration is found in the sport of polo, tennis and golf, with polo knits and button-up shirts that receive color blocking and stripe treatments—providing the collection's collegiate aesthetic.
The first delivery of Billionaire Boys Club's fall 2018 collection will be available starting Fri., July 20, in Japan. The collection will also release at BBC New York City's flagship on Sat., July 27.