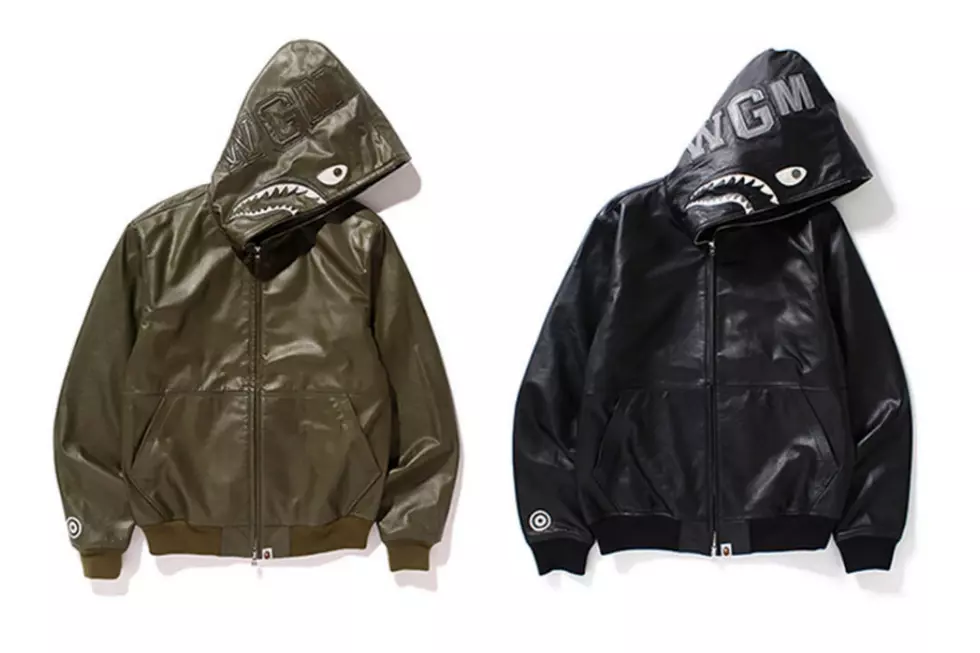 Bape to Release Leather Shark Hoodie Jackets
Bape
Bape's shark hoodie is one of the most popular items from the Japanese brand. This fall, the coveted item will get a luxurious touch-up as Bape plans to release the hoodie in two leather jacket versions.
Releasing in the days to come, the brand new leather jacket shark hoodies will release in two colorways—olive green and black. Featuring the signature split hood with the shark face and "WGM" lettering and Bape branding on the waist line, the jackets are made fully out of 100% premium leather with grey accents featured on the hoodie to complement the base colorway.
Considered a staple piece from the Japanese streetwear brand, the shark hoodie has been worn by all sorts of celebrities and athletes. From the likes of Kid Cudi to Pharrell Williams and Lil Wayne, the coveted hoodie has been released in several cotton versions, but this will mark the first time the garment will release in full leather material.
Both versions of the leather Bape shark hoodie will release this Sat., Oct. 7, at select Bape retailers worldwide. Look for both items to retail for approximately $1,137.
The Top 5 Sneakers Coming Out This Weekend Including Air Jordan 5 Retro Blue Suede, Nike HyperAdapt 1.0 Sport Royal and More