Curren$y Dropping Lawsuit Against Dame Dash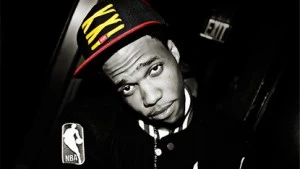 Curren$y is letting his issues with Dame Dash go.
During a recent interview with MTV News, Spitta revealed that he's dropping the $1.5 million suit he had filed against his former label boss. The suit alleged that Dash had been wrongfully selling the New Orleans rapper's Muscle Car Chronicles album. But now he's changed his tone.
"I rolled that up too, that's in the ashtray," Curren$y told Sway Calloway on RapFix Live. "I'm way too cool for a lot of that stuff, because I would always have to talk about it. I didn't even do it because I didn't feel like talking about that. So we'll figure that out. We're men."
Back in May, while on tour, Spitta told XXLMag.com that he had learned from the situation. "Any situation I ever been through I look at it as a lesson," he said. "Just learning something. It's not something you should be disappointed from. It should be a opportunity for you to get some game. It's all good. I'm glad. I'm glad."
Dame's lawyer also sent a response to the suit at the time: "My client's initial reaction to the lawsuit was that of surprise, particularly in light of Curren$y's numerous statements that the Muscle Car Chronicles would be released by BluRoc… My client wishes Curren$y the best in all of his future career endeavors. However, he has expressed a deep concern with respect to the manner in which the artist's attorney and manager have conducted themselves. He sincerely hopes that Curren$y is not being misled or pressured into making unwise decisions, such as the filing of what appears to be a potentially frivolous litigation."
Not only will Curren$y be falling back from the suit, but he may even be working with Dame, again, according to statements he made earlier this month. "[Pilot Talk III] can happen, that can happen," he said in a recent interview with AllHipHop. "I talked to Ski [Beatz], me and Dame [Dash] talked, I'm talking [with them] because I wouldn't be able to do that without all parties involved in the first two…I wouldn't be able to do that shit, so everything would have to be ironed out on the up and up, and then we could do that shit." —Adam Fleischer (@AdamXXL)