Lil Boosie's Murder Trial Begins With Opening Statements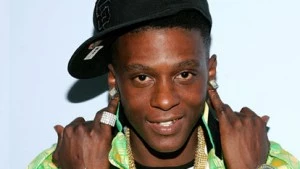 Opening statements in the first-degree murder trial for Lil Boosie began in Baton Rouge, Louisiana on Saturday (May 5).
There, Assistant District Attorney Dana Cummings told jurors that Boosie hired a hit man to kill Terry Boyd because he had heard Boyd was planning to harm him, according to The Associated Press.
Jason Williams, Boosie's attorney, argued that there wasn't any bad blood between his client, Torrance "Lil Boosie" Hatch and Boyd.
"A lot of  folks had some ill will toward Terry Boyd," Williams said, adding Boyd's autopsy revealed an old bullet in his body.
He added that the only reason that Hatch has been linked to the murder of Boyd is because Boosie is a "high-profile rapper."
But prosecutors insist that Boosie, 29, paid Michael "Marlo Mike" Louding $2,800 for the killing. Louding is charged in five other killings in an over-14-month span.
In November of last year, Hatch was sentenced to eight years in state prison after pleading guilty to drug charges, but his lawyers maintain that he's not a murderer.
At some point in the trial, which continues Monday (May 7), prosecution is expected to bring up specific Boosie lyrics in trying to pin him to Boyd's murder.
According to WAFB 9, prosecutors will attest that specific rhymes from the rapper will link him to the murder-for-hire killing of Boyd on October 21, 2009. Those words include 187, mirk and cake, the first two meaning murder, the latter money.
Williams acknowledges his client's words, but says that's not what he means.
"Torrence Hatch wrote some of those lyrics," Williams told WAFB. "There are other artists who wrote other parts of the lyrics. The lyrics have nothing to do with his crime. He's a rap artist. He has thousand of lyrics."—Jakinder Singh