Kanye West Edited "Lost in The World" Video For Months, Says Director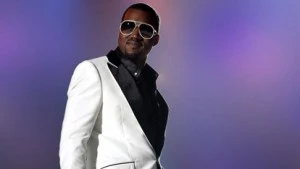 Kanye West surprised fans when he dropped a video last week for his "Lost in the World" track off his My Beautiful Dark Twisted Fantasy album.
But the video's director Ruth Hogben recently told MTV News that she and Yeezy shot the clip last June and editing it for about six months.
"It was a really strong collaborative process," Hogben told MTV. "The conversation was very organic — he says one thing, I say one thing, he sends a picture, I send a picture. So it was a creative conversation that just kept rolling. We had a two-day shoot and then we spent quite a long time working on the edit together, making sure that it was right. We've probably been tweaking and working on it for about six months."
She added that her and 'Ye gave full creative control and freedom to the dancers to express themselves in the black-and-white video.
"It was actually their interpretation of the song," Hogben explained. "Kanye didn't say to them, 'Dance this way.' We wanted an interpretation of how they felt about the song."
"He explained how he felt about the song and it was a really interesting process because he just talked to me about the song — how he felt about the lyrics, about the beat," she continued. "He was really very concerned about how he felt about the track, so that's where it started."
Aside from the video, the Louis Vuitton has also been in the news lately for his recent Twitter rant, in which he thrashed all sorts of fashion trends (from "big ass striped scarves to khaki cargo shorts), and for making peace with producer Young Chop. The young producer, who crafted the beat for Chief Keef's "I Don't Like" track took exception to Kanye remixing the record and tweaking the beat, but the two recently spoke and resolved their issues.—Jakinder Singh