Drake Would Be The Best Actor in YMCMB Film Rich Gang: Poll Results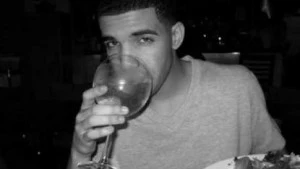 The majority has spoken and rap fans think Drake would be the best actor in YMCMB's upcoming film, Rich Gang.
When XXL asked hip-hop fans on Tuesday (May 1), 'Which YMCMB rapper would be the best actor in Rich Gang,' 37% of fans gave the nod to Drake. Makes sense, considering Drizzy is a former actor, most notably, for his portrayal of Jimmy Brooks on Degrassi: The Next Generation.
In the poll, Drake edged Lil Wayne, who came in with 28% of the votes, Bow Wow (19%) and Nicki Minaj (12%). Tyga finished with four percent. Fans' confidence in Weezy's acting is interesting, considering Bow Wow counts more acting roles to his resume and Nicki's background before the rapping, derived from LaGuardia, a New York City high school specializing in music and the visual and performing arts.
XXL posed the question Tuesday, after Baby disclosed that YMCMB would begin working on the film, starring Wayne and other artists from the label, later this year.
"We start shooting that in the fall," Birdman revealed to XXL. "That's the whole team, that's like a 2012 Balla Blocking. The Rich Gang movie is about the team. Everybody is going to be the star of it, but Wayne will be the center of it. It's about the team, everybody that's on the label.
"I would like them for just be themselves," the flamboyant CEO added. "I'm not gonna tell no nigga to go to acting school. Just be yourself. We're excited as a brand about it. Tyga, everybody is like, 'Stunna, let's do a  movie.' We got a few of them lined up and we gonna shoot them."—Mark Lelinwalla