Kanye West Right to Rename Theraflu: Poll Results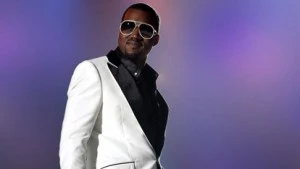 The votes are in and hip-hop fans have spoken.
When XXLMag.com recently asked readers, "Should Kanye West have changed the name of his track to "Theraflu," 51% responded with the answer, "Yes. The track is hot regardless of what it's called." They managed to just edge the 49% who polled, "No. He should've let it be as it was, especially if Theraflu (the cold medicine company) wasn't forcing him to change it."
On Monday (April 16), it was revealed that Theraflu didn't in fact use any legal pressure to force Yeezy to change the name of his banger from "Theraflu" to "Way Too Cold" this past weekend.
"Novartis Consumer Health did not ask that the name be changed—that request would be way too cold," reps for Theraflu joked in a statement they sent to TMZ.
'Ye since corroborated the statement.
But when the track debuted last week, the cold medicine company certainly sounded more irked.
TMZ quoted a company rep that said: "We in no way endorse or approve of the references or use of the image and likeness of Theraflu in this manner…Theraflu is an over-the-counter product used to help relieve cold and flu symptoms that millions of consumers rely on."
Kanye also managed to set off another organization, PETA, on the same song. Taking offense to Yeezy's line on the song, "Tell PETA my mink is draggin' on the floor," Senior Vice President Dan Matthews sent this statement to XXL.
"What's draggin' on the floor is Kanye's reputation as a man with no empathy for animals or human beings." His words, were in direct response of Kanye's lyrics "Can't a young nigga get money anymore./Someone tell PETA my mink is draggin' on the floor."—Jakinder Singh