G. Dep's Murder Trial Begins With Opening Statements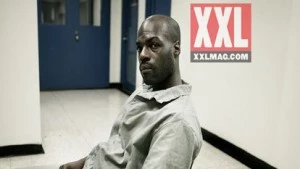 Opening statements were delivered in the murder trial for rapper G. Dep in a New York court on Tuesday (April 10), his wife, Crystal Sutton, confirmed with XXLMag.com.
Dep's lawyer suggested Tuesday that there were too many inconsistencies to convict his client G. Dep, born Trevell Coleman, 37, according to the Associated Press.
The AP also reported that Manhattan Assistant District Attorney David Drucker countered by saying that the key evidence came from the "most reliable" source: the rapper himself.
In December 2010, Coleman walked into the New York Police Department's 25th Precinct in Harlem to make the startling confession that he shot and killed John Henkel in a botched robbery attempt back in 1993.
When asked by XXL why he confessed after 17 years in an exclusive interview conducted on Rikers Island last spring, Coleman said:
"I didn't feel like I could keep going on, living my life—indulging in life and feeling the highs and lows and just basking in what I thought was a good life—knowing what I did affected someone else's life."
"It was the fact that I had children that I thought about stuff like that," he continued in the interview. "I didn't feel it was fair. I just wanted to take care of that, and have some resolve for the situation. I didn't know what was going to be the outcome, but that was the only way I knew to deal with it."
G. Dep released his debut album, Child of the Ghetto, back in November 2001, while being a signed artist for Bad Boy Records. The LP spawned hits such as "Special Delivery" and "Let's Get It," which features Diddy and helped spawn the Harlem Shake dance craze.
Check back with XXLMag.com for updates on the G. Dep murder trial.—Mark Lelinwalla