Drake Alludes to Aaliyah Collaboration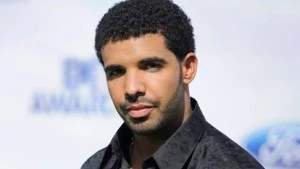 Could a Drake-Aaliyah collaboration be in the works?
Drizzy seemed to hint about possibly planning some kind of posthumous Aaliyah collabo during a recent interview with the United Kingdom's Tim Westwood.
"I have some great Aaliyah news coming soon," Drizzy shared with the UK's Tim Westwood. "Some special things. Great things man. Great things for music, period."
Saying Drake is an Aaliyah fan is an understatement; the Young Money superstar has a tattoo of the late crooner on his back.
"You know it's hard for me to ride around to a female singer because at the end of the day, you're a man, but she always kept it so G with the writing and the melodies," Drizzy told Westwood. "It was something to ride to, especially when it was chopped and crewed. That's when I used to love."
There have been talks about a posthumous Aaliyah album for quite some time now. Early last month, producer Jeffrey 'J. Dub' Walker even tweeted about such project, saying, "Just got great news today; the smash unreleased song called "Steady Ground" I produced on #Aaliyah is gonna be on her upcoming album."
Aaliyah was tragically killed at the age of only 22 back on August 25, 2001, when the small passenger plane she was traveling in from The Bahamas to Florida crashed shortly after take off.
After her death, two posthumous albums dropped in her honor: 2002's I Care 4 U and 2005's Ultimate Aaliyah. —Jakinder Singh