Drake Says More Videos Off His Take Care Album Are on The Way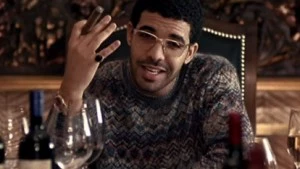 Drake wants to let his fans know that they can expect more videos to be shot off his Take Care album.
"Yes, there is definitely plans for a few videos actually," Drizzy recently told MTV News. "It's a project where visuals are called for, for a lot of those records."
Drake says the next video up will be the title track, "Take Care," featuring Rihanna. The Canadian MC shot the video during the Super Bowl weekend earlier this month.
"They seemed to be super close and that's what I wanted for the video," the video's director Yoann Lemoine told MTV News about Drake and Rihanna's chemistry on set. "They fit together pretty well, so it was just easy."
Having already shot visuals for "Headlines" and "Marvins Room," Drake created a stir a few weeks back when an unofficial version of his "Practice" video hit the net, featuring the curvaceous video model Kyra Chaos gyrating, until Drizzy himself makes a cameo in the waning seconds of the clip.
Most recently, a suited-up Drake was seen as a presenter at the 54th Annual Grammy Awards at the Staples Center in Los Angeles. There, he presented the highly-talked about and controversial performance of his fellow Young Money member Nicki Minaj. —Jakinder Singh