2 Chainz Working With Kanye West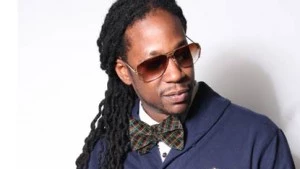 Fresh off of signing with Def Jam, 2 Chainz has more good news to share.
He's working with Kanye West.
"One thing that people may not know is that I've been working with Kanye West for the past year," 2 Chainz told MTV's RapFix Live on Wednesday. "We have records together, we have ideas that we're planning on releasing to the world real soon. I'm tryna get my 'N in Paris' swag up."
It's possible their collaborations could wind up on Chainz' official solo debut album, <i>T.R.U. 2</i>, later this year.
"I been fortunate enough to work everybody in the game, some of the best talent in the game from Luda to Lil Wayne and Gucci Mane, everybody in Atlanta, T.I., Jeezy," 2 Chainz continued. "I think this was just another angle that I could appreciate, that I can maybe learn from. I'm one of those people that feel like you're never too old to learn new things and even bruh, he still can learn new things from the avenue and path that I come from. It'll be cool, we gonna shake up hip-hop a little bit, shake up rap a little bit. You see what I did on my own."
Formerly known as Tity Boi from Ludacris' DTP crew, 2 Chainz has caught fire with his huge single, "Spend It." He's only padded his resume by turning in memorable guest verses on Rick Ross' "Party Heart" and Young Jeezy's "SupaFreak." —Jakinder Singh