Lil Wayne, Drake, Rick Ross & More Join Rap-A-Lot 25th Anniversary Box Set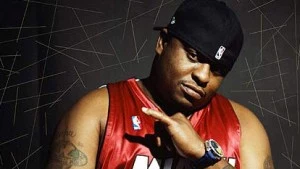 From Scarface and the Geto Boys, to Devin The Dude, to UGK, Rap-A-Lot records has become an institution in hip-hop, not just epitomizing quality music, but also pioneering independent music hustle.
The King of the empire, J. Prince, is celebrating his company's 25th anniversary with a box set of music and accompanying DVD to be released on December 6.
Obviously, the Houston-based Rap-A-Lot has influenced hip-hop on a whole [who can forget Notorious B.I.G.'s iconic line, "Not from Houston, but I Rap-A-Lot"?], especially MCs from the south. Down bottom heavyweights such as T.I., Birdman, Rick Ross, Lil' Wayne, Slim Thug, Yo Gotti, Yelawolf and Big K.R.I.T. all contributed to the LP, remaking some of Rap-A-Lot's greatest hits. Toronto superstar Drake also lent his rhymes and melodies to the project of covers. The label is also including two CDs worth of selections of fan favorites in the box set including Big Mike's "Playa Playa," Do or Die's "Po Pimp," Scarface's "Money and the Power" and of course the biggest record spawned from the record company, The Geto Boy's "Mind Playing Tricks on Me."
A DVD with a mini-documentary, which has artists and industry insiders talking about the label will also be included. Officially, the Rap-A-Lot 25th Anniversary is only set for a very limited run. Best Buy is the only store that will sell the project and according to a spokesperson for the company, only eight thousand box sets will be manufactured. –Shaheem Reid