Happy Birthday Lil Wayne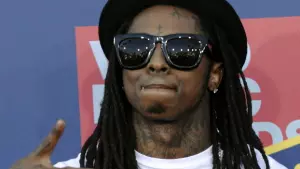 Following an absolutely incredible year, Lil Wayne is celebrating his 29th birthday today (September 27). A slew of superstar's friends and collaborators logged onto Twitter this morning to wish Weezy a happy birthday, making it a trending topic in the United States.
Among the well wishers was the New Orleans native's Young Money family.
"Happy Bornday to di general…Weezy da boss (sic)," Drake wrote.
YM president, Mack Maine added, "#HappyBdayTunechi my Lil brother my partner in crime…..don't have to pause when I say I love my bro!!! Thank God for another year (sic)."
"Hapi.BDay 2my son BMjR.realest nig (sic)," Bryan "Birdman" Williams joined in.
Despite the date, Tunechi—who is known for his non-stop grind—said he still plans to work today.
"Just kame out the booth and noticed it was my birthday…yeeeeeeeaaaaaaaahhhhhhhh!now bak to work (sic)," he said on Twitter.
Lil Wayne's Tha Carter IV is currently in stores. —XXL Staff