Wax, Danny Brown Sign Record Deals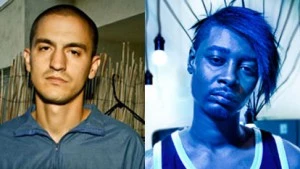 Up and coming rappers Wax and Danny Brown both recently signed record deals.
Wax—a native of Dunkirk, Maryland whose been getting a lot of buzz off his comedic YouTube clips over the last year—just inked with joint label deal with Def Jam Recordings. In anticipation for his major label album, the rapper dropped his mixtape today (March 15), Scrublife  on his Web site, waxdotcom.com.
It was also announced today that Detroit MC Danny Brown signed to DJ A-Trak's independent label Fool's Gold Records. Brown says he found the perfect fit with Fool's Gold, the Brooklyn based company known for launching new talent like Kid Cudi and Donnis.
"When we first met, we really didn't talk about doing business; we talked about music the whole time," Danny said in a press release.. "That was the illest thing to me, because I sat down with a lot of labels and all we were talking about was, 'How can we make this project work?' and this and that. Fool's Gold was all about being fans of music, and 'How can we make Danny Brown better?'"
Stay tuned for more details on Danny's inaugural Fool's Gold release. Meanwhile, if you're in Austin this weekend, check his performance at the official Fool's Gold SXSW Showcase on Friday, March 18.—Nicole LoPresti