Listen to Migos Feat. Skippa Da Flippa, "Dab"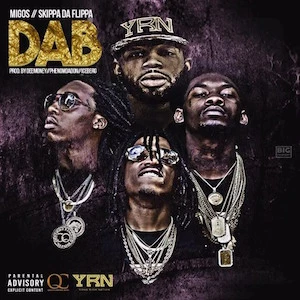 Swag is dead and dab is in according to Migos and Skippa Da Flippa. Dabbin' is the latest dance craze sweeping hip-hop and Migos take it one step further by introducing the word as a slang term to replace "swag." Rapping about all the instances where "dab" can replace "swag," the Quality Control artists are persistent in trying to change hip-hop's lexicon. Will they be successful? Based on the way they've stormed into the game and have nearly every rapper jacking their flow, we'd never count out the Atlanta trio. Migos' massive success has taken them to new levels of stardom and the crew has flashed its major crossover appeal in their music and style. During New York's Fashion Week, Quavo and Takeoff (Offset is unfortunately still locked up) made an appearance on the runway as models at the VFILES fashion show. Dabbin' down the runway, the duo showed that the Migos reach has no limits.
Check out "Dab" below.
Subscribe to XXL on