Hip-Hop's Longest-Running Feuds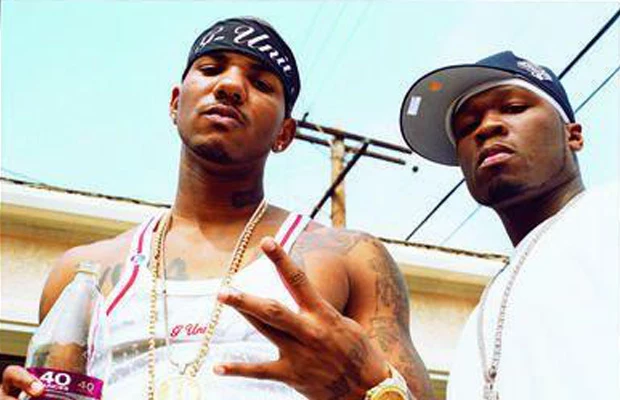 Game vs. 50 Cent (2005 –  )
In 2003, Dr. Dre had signed up-and-coming Compton rapper Game to his Aftermath Entertainment on the strength of his buzz in Los Angeles. Dr. Dre and  Interscope chief Jimmy Iovine decided that it was in the best interest of all parties that Game partner up with 50 Cent's G-Unit Records, an off-shoot of Interscope/Aftermath, due to the growing buzz that 50 had gained for G-Unit after the multiplatinum success of 50's debut album, Get Rich Or Die Tryin'. At the time, it was seen as mutually beneficial that Dre's latest protegé Game sign with the red-hot 50 Cent due to the co-sign and credibility that 50 would provide Game.
However, things were not meant to be as tensions arose amongst Game and 50. Soon after, conflict bubbled over into violence and discord between the rappers. After Game went on the radio claiming that he had love for 50's rivals JadaKiss, Nas and Fat Joe, this perceived act of disloyalty caused 50 Cent to publicly boot Game from G-Unit during an interview on Hot 97. Things turned violent a few days later when a member of Game's entourage was shot in the lobby of Hot 97 after a confrontation between crews turned violent.
Despite the origins of the feud beginning over a decade ago, it seems as if the saga will never end. Game has consistently taken shots at 50 Cent over the years in a series of songs and interviews. In January 2013, it seemed as if the feud was coming to a close when Game started a petition to re-unite G-Unit online. However, Game returned to dissing 50 Cent on his lastest mixtape, OKE: Operation Kill Everything, after 50 Cent declined to participate in the reunion petition.