50 Cent Accused Of Striking Ex, Destroying Property During Dispute, Rapper Denies Claims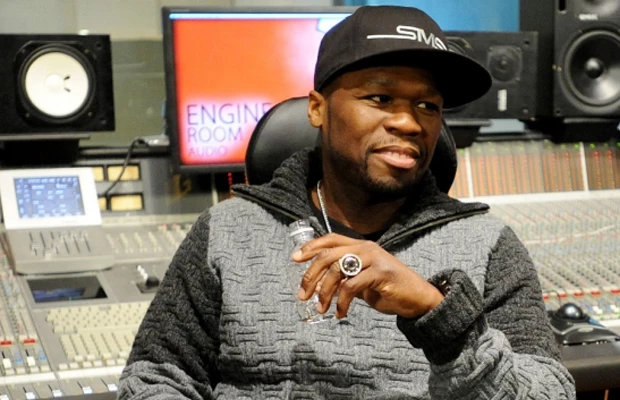 50 Cent is accused of kicking his child's mother and destroying her property during a dispute at her Toluca Lake, California residence in late June. According to a report by TMZ, Fif allegedly caused several thousand dollars in damages and is now facing five charges.
In the incident, which allegedly occurred on June 23, Fif's ex told police the rapper became enraged to the point where she felt for her safety and locked herself in a bedroom. She then contends that 50 began breaking chandeliers, furniture, a TV and a lamp, and allegedly ransacked the bedroom closet causing several thousands of dollars worth of damage. He then reportedly kicked down the bedroom door, then kicked her causing injury. Authorities say Curtis left the scene before they arrived. The woman, who has not been named in the report, said her and Jackson had a 3-year relationship and share a child together. According to the report, 50 has been charged with five misdemeanors, including one count misdemeanor domestic violence and four counts of misdemeanor vandalism. He is due in the Van Nuys Superior court to be arraigned, July 22. If found guilty on all charges, Fif would face a maximum of five years in jail and $46,000 in fines.
50 Cent's lawyer Scott Leemon, recently released a statement claiming that his client denies involvement. "Curtis Jackson denies these allegations as made against him," it read. "It is important to note, Mr. Jackson has not been arrested and there is no warrant outstanding for his arrest. We have been in contact with the LA City Attorney's Office and are currently conducting our own investigation into these allegations. Out of respect for the legal process, we will not be commenting any further at this time."