Meet Evian Christ, The 24-Year-Old Producer From Kanye West's 'Yeezus'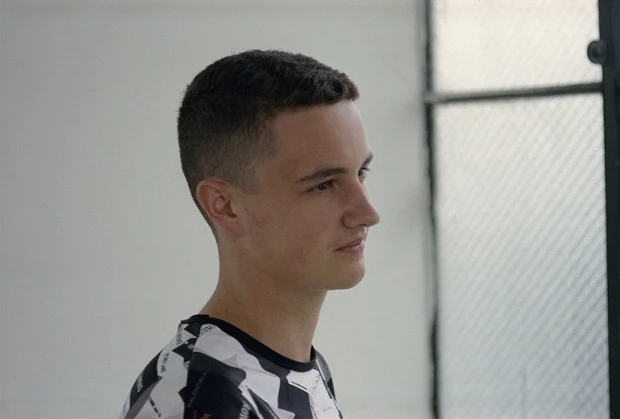 Since you dropped the tape and got a placement on Yeezus, what kind of plans do you have coming up?
I dropped the tape in January, and I was halfway through finishing my training to be a school teacher, so I had six months of that left. So I had to kind of—even though that mixtape got, on an underground level, kind of got a following, you know? So things were definitely happening for me already. But I wasn't gonna drop out of, teaching at that point. So I had to kind of grind [it] out and just balance making music and playing shows and shit for six months, with doing school. So I got a couple of months of making music before they hit me up. I was working towards doing another instrumental mixtape, but as soon as they hit me up I was like, "Okay cool, I'm gonna get some opportunities to produce for rappers and singers now. " So, really all I've been doing since January is just making beats, I'm sitting on like 20 beats. I send all of them, and they'd work on some and they'd pass on some, like usual I guess. But, I mean, now this is how I'm hoping I'll get to roll out some of these tracks on other people's records, you know? We'll see.
You've mentioned that you were training to become a teacher. What grades did you plan on teaching?
It was like, five-to-eight-year-olds basically. So it's like, just as they come to school, teaching them to read and write and shit.
Do you still plan on going back to teaching?
I mean, not immediately. I'm qualified now, so I could always go back to it. Right now I'm kind of like…there's no way I could do both, you know? Teaching is too important a job and too many people rely on you for you to be compromising by doing some [other] stuff at the same time. For me, it was either teaching or music, and the way things have gone, especially with 'Ye hitting me up, it was like… I've kind of got it good with the music thing.
So is Evian Christ your real name or your producer name?
That's just the producer name, my real name is Joshua Leary.
How did you come up with it?
I actually get asked this a lot, [and] I never really know what to say. I don't even really know [laughs]. Actually, it was a track title initially. Like, I made a track…and I didn't have a producer name at the time, and I saw that it would be pretty cool as a producer name, and I just went with it, you know.
Yeah, it is a cool name. [Laughs]

Yeah, it's pretty provocative right?