AG Da Coroner Signs With Man Bites Dog Records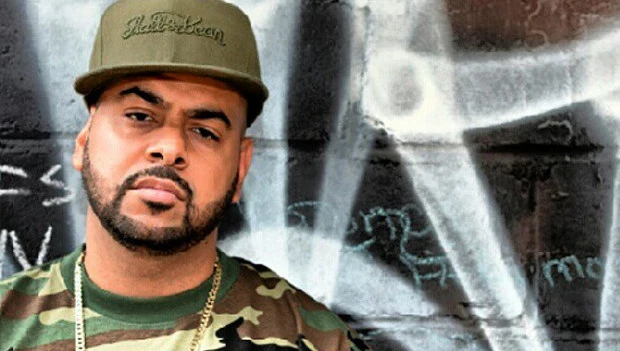 Underground veteran AG Da Coroner has inked a record deal with indie heavyweights Man Bites Dog Records.
The Brooklyn MC and Outdoorsman alum—alongside Action Bronson, Mayhem Lauren, Jay Steel and J-Love—announced that he has signed a deal with Man Bites Dog to release his debut album Sip The Nectar. According to AG, the deal came about through frequent collaborator Roc Marciano, who is Man Bites Dog's VP/Director of A&R.
"[Sip The Nectar] is 30-plus years in the making, and is my first, so it will forever be my most emotionally intimate LP and I'm extremely pleased to put it out through Man Bites Dog Records," AG noted in a press release. "Roc made it his business to come and get me, and that was all I needed to hear."
Man Bites Dog's founder Ryan "R.M.L." Lynch echoed AG's excitement, saying, "I wanted to sign  Coroner because he's one of my new favorite artists. Coroner is just ill, I like his voice, his demeanor and him as a person. A real serious talent. Coroner is nasty. I got a chance to witness first hand at South By Southwest last year when he went up during Meyhem Lauren's set."
Previously: Roc Marciano On Role At Man Bites Dog Records: "It Was Just Natural"