Rittz On Suga Free: "He's Always Spitting Game On Some Real Pimp Sh*t"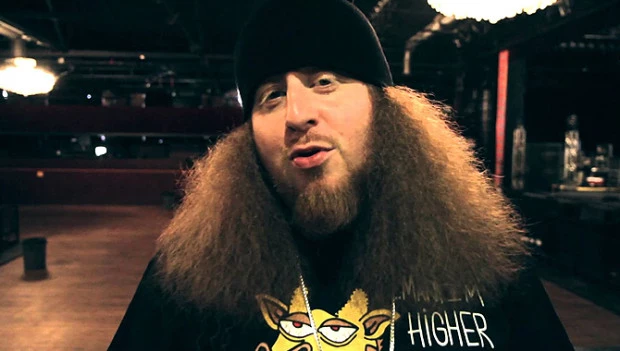 Tomorrow marks the release of Atlanta rapper Rittz's debut album The Life and Times of Jonny Valiant. At a recent listening session for the album in New York City, XXL chopped it up with the Strange Music alum about working with one of California's most storied veterans Suga Free on the song "Sober."
Rittz explained that even in the early stages of his album's production, he was hoping to secure a feature from the Oakland-born Suga Free. Although his original concept for their collaboration didn't pan out, he explained that he was thrilled to be able to link up with an artist that he grew up idolizing.
"First of all, I'm a Suga Free fan, so before the album came, everybody's like, 'Who do you want featured on this,' I was like, 'Man, I want Suga-Goddamn-Free,'" he recalled. "I had a record that sounded like [it was] on some pimp-shit, and my initial thing was I wanted to do a love song and have Suga Free come on the end and tell me I was a simp and teach me how to pimp. It just didn't work out like that, so I just did a song about having hoes come and fuck to us sober – just like a typical ho song. Suga Free got on the record and we sent it to him, and it was really fuckin' cool…he's a legend. I've always been a fan of his – 'Hold up, bitch, wait hold up' – he's always spitting game on some real pimp shit."
Rittz also explained his love for early '90s California hip-hop artists like Spice 1 and his own Strange Music label mate Brotha Lynch Hung. He explained that West Coast rap deeply resonated with him given the significant sonic overlaps between it and the music coming out of his native South in that era.
"To be riding on the same bus as Brotha Lynch Hung is amazing. I used to rap, 'It's E.B.K. everyday, all day to the day that I die' – I fuck with him all the time 'cause he hates when people play his music," he said. "Brotha Lynch, Spice 1, The Click, MC Eiht, all the Too $hort [and the] Dangerous Crew – [that's the] old school Cali shit I love. Really, there's not too much of a difference between '90s down South music and Cali music. The only difference is the type of drums and the drum patterns. They use the same instruments on the top…the sound was universal back then. I just love that sound, man. I try to bring that back in a new way."
Previously: Rittz Isn't Too Upset About His Album Leaking But His Hair Is Really Starting To Annoy Him