Ghostface Killah: "Let Me Make A Wu-Tang Album"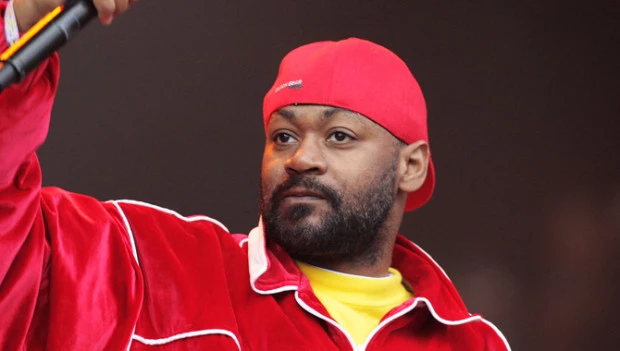 Ghostface Killah weighs in on the possible Wu-Tang Clan reunion and says he wants to take charge of the project.
In a recent exclusive interview with XXL, Ghostdeini discussed the possibility of the Wu reuniting for a final album. He explained that he was unsatisfied with the outcome of the group's last effort 8 Diagrams because he knows the Clan's potential exceeds that of the album's quality.
"8 Diagrams, I couldn't stand it 'cause I know us, and then I know my man [RZA] even more," he says. "I'm like, 'Yo, how could you give our fucking people that?' Now you had people that said, 'Oh no, I liked it.' That might be the 'yes men' niggas. You know what I mean? Or it's a miss or something 'cause I know how we can be. These motherfuckers wanted the skits. They wanted to feel like they at home with us. They wanna feel like, 'Y'all didn't hear this in a long time. What y'all got now?'"
Ghost also said that he feels that the Wu needs to return to sampling in order to provide the best possible sound for the fans, something that RZA opposed with the last LP. While he maintains his love for his partner-in-rhyme, he says RZA may need to take a backseat role if it guarantees the album will meet its expectations.
"I saw him give other niggas fly samples from Nas to Busta Rhymes. Busta Rhymes sent me some shit, I said, 'Yo, where you get this from?'" he explained. "I went to RZA. I told him I wanted this box right here. He gave us some fly shit'…pay for the sample RZA. Pay for the sample. So what they gonna take this and things, but the people want that from us right now. Pay for the fucking sample. RZA's my brotha for life. That's my brother-in-law. I got babies by his fucking sister. But what I'm hearing, I'm not saying I'm the best, but I'm consistent about my shit. So what you gon' roll with? The nigga that's being consistent or – even though he taught me a lot of shit but it's like is your shit still – the way y'all been making these cakes for the past 30 years. Entenmann's. Are y'all still making those kind of cakes? Or Little Debbie's is coming up blowin'. C'mon man, that's not that crumb cake, nigga."
He added, "Let me make a Wu-Tang album. Let me make one Wu-Tang album. Let me make one."
Interview Conducted By Jaeki Cho (@JaekiCho)