Exclusive: ScHoolboy Q Hints Supergroup With Danny Brown, A$AP Rocky & Ab-Soul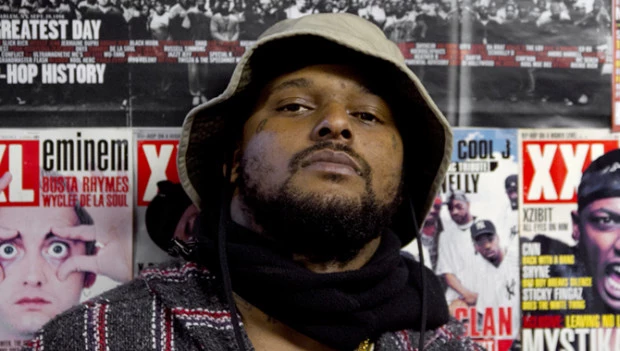 Even though he's currently preparing his Interscope/Aftermath debut Oxymoron, ScHoolboy Q says that he's looking to form a supergroup with three of today's biggest stars.
In an exclusive interview, the XXL Freshman Class of 2013 alum revealed that he's enlisted Pharrell, A$AP Rocky, Danny Brown and TDE partner Ab-Soul for Oxymoron. Q also said that he's been talking with Ab-Soul and Rocky about releasing collaborative albums, and even hinted that he wants to form a supergroup with Soul, Rocky and Danny Brown.
"I gave some features away, I told niggas – Pharrell gonna be on [Oxymoron] if he don't charge me $2 million," he said. "A$AP Rocky's on there, he did his verse already. Danny Brown did his verse already. Ab-Soul did his verse already – that's one [thing] I can tell you, everybody knows that. We've got a 'Druggys Wit Hoes Part 3′ – 'Druggys Wit Hoes Trois.' I'ma make one of them [records] forever, as long as I'm rapping."
He continued, "We may even do an album together, we've been talking about it – call that whole shit Druggys Wit Hoes. We may do it. Me and Rocky may do a project together, too. We've been talking about it, too. I'm just waiting to get this album out and just see what happens. As of right now, I don't now. After this album, shit, I want to work with both the homies. I want to do a project with Soul and I want to do one with Rocky. Maybe we can even put our own little group together – me, Ab-Soul, Danny Brown and Rocky."
Interview by Jaeki Cho (@JaekiCho) and Dan Buyanovsky