Young Chop on Producing for Chief Keef's Finally Rich, Squashing Beef With Pusha T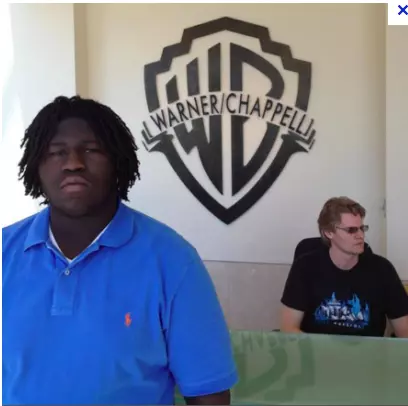 On collaborating:
I don't send beats to no artists. I gotta get in the studio with you. When they call me, I'm like "Na, I don't work like that." When I'm in the studio with you I can get to know what you want. I like to make something fresh on the spot for you.

On Pusha T's "Blocka"
I gave the beat to Travis Scott a minute ago in New York and then he put the hook down and then he gave it to Pusha. Then his people hit me up and were like "We're going to make this his single," and I'm like, Huh? I never heard the song." Then I met him in L.A., we were in the studio together and he started playing me the song and I'm like, "Dang, that's it." I'm working on his album too. He's a cool dude though. We didn't even have a conversation about our [past beef], we just started making music.
On his publishing deal:
I'm working, that's all I can say. When I signed that deal I knew I had to get on my grind. People think I gotta work with Keef all the time, but with my publishing deal I gotta work with everybody. I have commitments for the deal that I gotta get through as quick as possible. I got through the first term in like six months. We had a big meeting and they're like, "Man, you just knocked these out." I work quick. Like 20 15 minutes, 45 the most, on a beat. I can make like eight beats a day.
On 2013:
I'm gonna be working with any and every body. But I really want to build something new, start something new. At the top of the year I'm gonna start a whole label, get a distribution deal and just put out artists. I'm working on a new mixtape with my crew 8TMG. I'm looking at the bigger picture.