No Malice Talks Here Ye Him Solo Album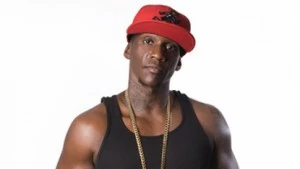 Malice has undergone quite the transformation from his days of rhyming about moving weight with the Clipse to kicking more righteous raps as No Malice today.
He hopes his solo album, Hear Ye Him, sheds more light.
"The first song from that project is entitled 'June,'" No Malice told XXL at the All Access Music Conference in New York City's Webster Hall, where he was signing autographs in support of his Wretched, Pitiful, Poor, Blind And Naked book that he dropped last year. "The video just came out, so ya'll check for the video. And my second single, 'Unforgettable,' is also out.  My next single is, 'Bow Down No More' and it's featuring Bun B."
"I'm just trying to bring awareness to what I got going on," he said. "Just trying to do my thing right now. I can't look left or right…focused."
Fans can learn more about No Malice's life by reading Wretched, Pitiful, Poor, Blind And Naked, which went on sale in February of last year.
"The book chronicles my life, things that I have seen, things that I have experienced in the industry—The good, the bad and the ugly," No Malice said. "I definitely exposed myself in this book and that is because the platform that I was given and the story that happened to me in my life, I knew it was something that needed to be shared with everyone. So it was no longer about being cool or just trying to be like anything that everybody else is doing.  You know, it's the truth and it's my life and my experience so I share it with everyone in this book."
Hear Ye Him is set to drop in October.—Chanel Clark