Drake Offers Upstart Rappers Slot on Club Paradise Tour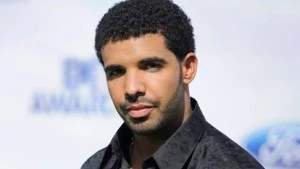 As XXLMag.com has previously reported, Drake has already recruited J. Cole, Meek Mill, Waka Flocka, 2 Chainz and French Montana for the spring Club Paradise Tour. Drizzy plans on adding another additional artist to the bill—and it could be you.
Drake has teamed up with OurStage.com and the Real Hip-Hop Network to offer one undiscovered aspiring recording artist an opening slot on the upcoming spring Club Paradise Tour.
OurStage.Com began accepting entries on Monday (April 16), and original songs can be submitted through April 30 at 12:00 pm EDT via its website. Fans will assist in choosing the winner, as the online voting process opens April 30 at 12:00 pm EDT and closes on May 2 at 12:00 pm EDT.
Real Hip Hop Network, OurStage, and Drake himself, will select the winning artist out of the top 100 ranked artists in the competition. The winner will be given the opportunity of a lifetime, a chance to showcase their talents alongside some of the biggest names in hip-hop, in front of sold-out crowds at major concert venues and arenas.
"This is going to change someone's life," said Derrick Brown, Vice President of Business Development at OurStage. "There are artists who scratch and claw their whole career and never get a chance to share the stage with a platinum-selling artist like Drake."
The triumphant artist will also experience the lavish lifestyle of a true superstar. A private, branded tour bus will be provided as means of transportation, throughout the 27-city tour.
"Real Hip Hop Network is excited about the partnership with OurStage in the sponsorship of Drake's 'Rise' competition," said Atonn Muhammad, President/CEO at The Real Hip Hop Network. "Drake is one of Hip Hop's shining new stars and his support in reaching out and finding America's next rising superstar is what the Real Hip Hop Network believes in!"—Christian Bonoan