Production Credit: Mike WiLL Speaks on Working With Rick Ross, Young Jeezy & 50 Cent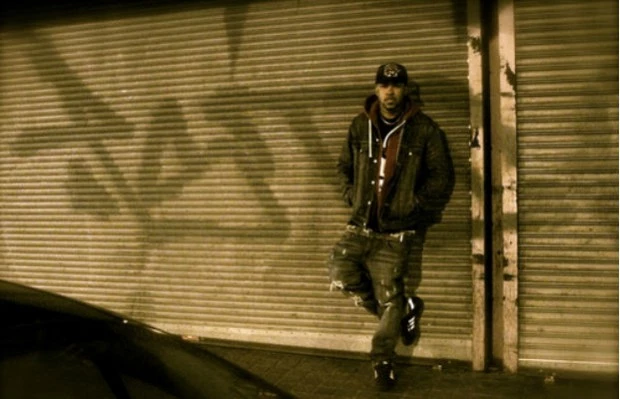 So, how'd you feel when the "original" TM:103 tracklisting was released?
When they came out with a track listing for TM:103 and I [was] like "Fuck! I thought I was gonna be on it." I wanted to be on there bad, 'cause I knew it was gonna be a crazy album. They had the listening party up in New York and I'm like, "Man, it's official. I ain't even make it and I ain't even make the album. So, next thing you know his manager, you know my nigga Carbon, hit me again [and] he was like, "Look Mike Will" it was a Wednesday and he hit me like "Will, on Friday we gotta rap up this album and we need a crazy club banger, send me some joints." I'm like man bruh, "I'm not even just gonna send you no beats, I need to make sure he (Jeezy) hears these beats [and] see him go through [them]. Imma send him some club bangers but, I think I got what he need." He was like aiight you can pull up to the studio, and [when I got there] I'm just playing the most ignorant shit that would go in the club, extra dark that's just gonna rock the club and just go crazy. I'm playing them joints back to back and everyone like "Cot damn" and Jeezy [was] like "Put that one aside, put that one aside." I'm like cool, "Aight I played yall the club joints, now look Jeezy I let you hear this joint right here like two months ago, I don't know what you was working on, but you told me to leave the beat and I don't think you never did nothing to it. This shit right here is epic, this shit right here sound like a movie and we really need to knock this out."
What did you call the beat?
The beat was called "Champagne Campaign." So, I turned [the track] on and he was like, "Aww I remember that beat, pause that shit. All I need is two blunts" and by Friday that shit was knocked out. Then you know Future, that's like my brother, so he got on the record and he [was] like, "That shit on Jeezy album, you know he got me to put a verse on there. That shit gonna be one of the hardest joints of 2012, its gonna be one of the hardest joints on his album," and I was like man "Shit bruh I keep hearing a lot about it, but I aint never heard it." Then I pulled up on Jeezy one night when we were mixing it, and that was the first time I heard it. The shit sounded crazy you know what I'm saying, we got the mix right and then from there, it hit the streets and folks [went] crazy.
Now you're responsible for one of 2011's biggest hits, "Tupac Back" that was like your breakout single, would you agree?
MW: Yeah it definitely was a breakout single that was my first single ever. Different folks heard about me like outside the neighborhood cause I finally caught that single. Right after that with the Future "Aint No Way Around It" joint, that joint got real hot in the streets and when that joint got hot that just added fuel to the fire, and then I put out "Itchin" and then that added even more fuel to the fire, joint with Luda and Big Krit, "I'm On Fire" all the remixes like to Tupac's Back and all the other joints that just came out.
How was it producing 50's new joint, "Girls Gone Wild"?
MW: I was in the studio with Jeremih, he had the record first and started going in on it. It was half way done and then 50 had heard the record and was like, "Yo let me rock to this shit." [So Jeremih] hit me and said, "50 said he might wanna jump on that joint." I was like, "Word?" So we waited it out a couple weeks and then [Jeremih] hit us back and said, "I think 50 want that joint, he working on a new album." I'm just waiting for it to play out but, I had let Ludacris hear the joint too, [and] they were messing with the joint. Next thing you know, 50 people reached out and we handled the paperwork on it and then I heard the record with 50 on it.
What was your response when you heard it?
"This record is crazy." Shit is crazy. The way 50 did it, it's just a whole 'nother sound. He kinda switched it up from the first one, but I like what he did. It's like a whole new sound, you never heard 50 come that way and it was really creative to see him on the animated side. Its a fun record, its live, it will go crazy in the club, it will go crazy in the summertime barbecues, and all that. It's just a crazy record. He definitely painted the picture, and you know what, guess what the name of that beat was?
So what's next for Mike Will in 2012?
MW: Really to continue to build that catalog I feel like I gotta still build the catalog, there's still areas I haven't touched like with R&B, the Pop side, and stuff like that. As well as getting together with some movie companies and putting together some movie scores and start to do music for movies and commercials and building [my] Ear-Drummers Entertainment production company.