6 Rappers That Have Weathered the Storm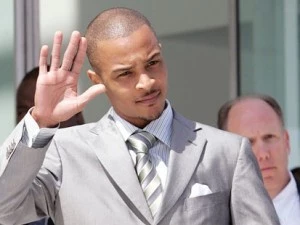 T.I.
While the hip-hop world impatiently awaits his seventh LP, King Uncaged, T.I. is most likely just happy to still be here. On March 26 of this year, Tip was released from prison after serving a yearlong sentence for federal weapons charges. The road to jail began in May 2006, when the Atlanta rap star's childhood friend, Philant Johnson, was shot to death after a concert in Cincinnati, Ohio. As if his demeanor wasn't damaged enough following that tragedy, T.I. crossed paths with authorities again in October 2007, when federal ATF agents raided Tip's home and seized an arsenal of firearms. Being that he was a previously convicted felon, T.I. couldn't legally possess guns; jailtime was imminent, but he and his team used the promise of community service and public speaking engagements to shorten his behind-bars stay. As part of his preach-positivity campaign, Tip recorded a PSA commercial for local ATL television in which he encouraged witnesses to not remain quiet—charges of "snitching" soon hit him. Those insults, coupled with questions of whether jail had cooled off the self-proclaimed King of the South's popularity or not. Yet, as this weekend's box office numbers show (Takers, starring and produced by T.I., earned over $20 million), he's back on top.
CAGE
On the low, underground lyricist Cage has battled through some of the darkest forces that hip-hop has ever known. During his teenage years, Cage was kicked out of high school and suffered beatings at his father's hands, which led to drug abuse and alcohol consumption. To avoid jail time for her son, his mother convinced a judge to have Cage sent to the Stoney Lodge psychiatric hospital, where he stayed for 18 months. There, he attempted suicide several times. Rather than completely succumb to his troubled past, however, Cage has since aired out his demons through his music. Though his music is often, if not always, dark in tone, Cage remains a survivor.