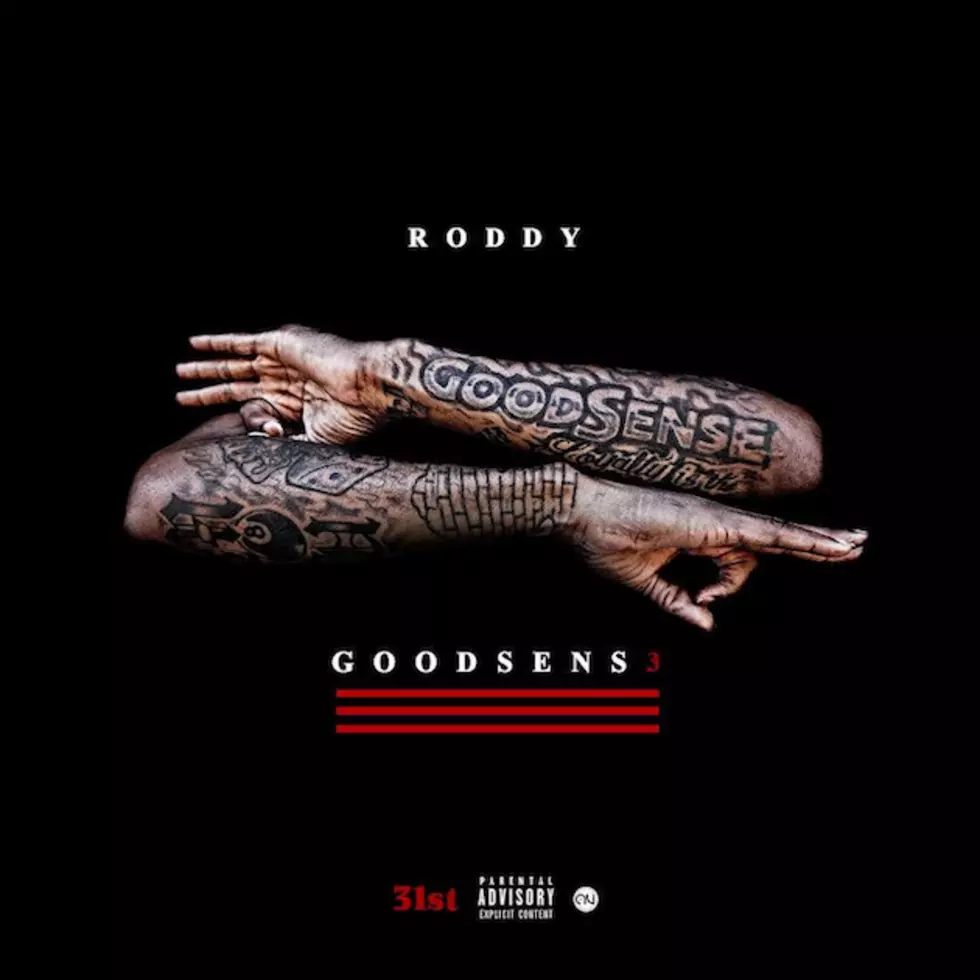 Young Roddy Comes Correct With 'Goodsense 3′ Mixtape
Jet Life
Being that it's 4/20, it's only right that we get a project out of the Jet Life camp as Young Roddy blesses our ears with the third installment of his Good Sense series. The followup to 2013's Good Sense 2 features Nesby Phips, L.E.S., Domo Genesis and Smoke DZA, plus production from Cookin Soul, Buda and Grandz and more.
Roddy isn't the only Jet Life member dropping a project today (April 20) as Curren$y's Bourbon Street Secrets is also set to release at some point (likely a little late, given the date) on this stoner's holiday. Bourbon Street Secrets is a collab effort with Purps of 808 Mafia, which continues Spitta's preference of working with a single producer for a project.
Curren$y will celebrate both the 4/20 holiday and the release of his project with a mini-tour that kicked off last night (April 19) in New Orleans. The MC will make stops in Houston, Dallas, San Marcos and San Antonio, Texas over the course of five days. Once he returns from the tour, Spitta will join Chance the Rapper, Tory Lanez, Desiigner and more on Summer Jam's Festival Stage.
1. "Dear Father"
2. "Family Business"
3. "Project Window" Feat. Nesby Phips
4. "The Return of Kyle Watson"
5. "Chopping Game" Feat. LES
6. "Pack Monies" Feat. Harp
7. "40 Acres"
8. "Get Paid" Feat. Drupey Collins
9. "Real Talk" Feat. Domo Genesis
10. "Tale of Three Kings" Feat. Smizz and Mall DiBiase
11. "Sun Don't Shine" Feat. Ren Gettz
12. "Freedom of Speech 3"
13. "Block Talk" Feat. Quick Smith
14. "Fortune" Feat. Trademark Da Skydiver
15. "Bonnie Parker" Feat. Smoke DZA
16. "Hood Gospel"
30 Albums That Will Make You Appreciate Hip-Hop