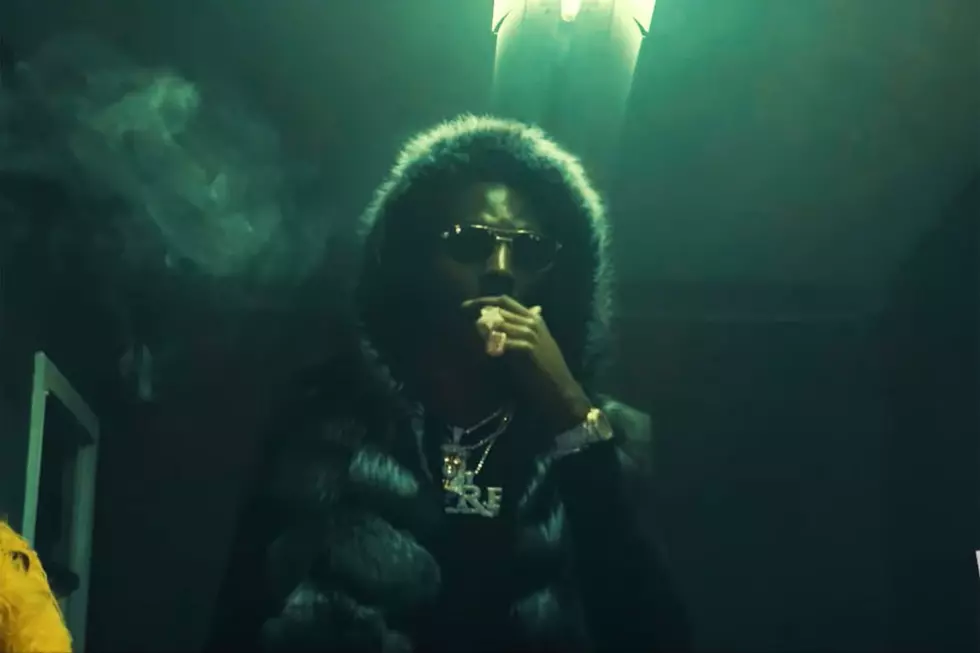 Young Dolph Counts His Blessings in Trippy "Paranoid" Video
World Star Hip Hop via Youtube
Having survived two serious shootouts in 2017, Young Dolph has entered the new year proving he's stronger than ever before, and his new visual for "Paranoid" keeps the momentum going.
In the clip, the Memphis rapper is surrounded by women, dressed in elaborate furs and smoking weed. For any haters, Dolph prefaces the video with the phrase "No props were used in the making of this video" emblazoned across a giant bag of marijuana held in a Gucci bag.
"Paranoid" is one of six tracks to appear on the rapper's new surprise EP, Niggas Get Shot Everyday, dropped last week. On the song, Dolph discusses his evolution from rags to riches, and admits that although he seems untouchable, the feds still give him stress.
"I used to go to sleep hungry, didn't have shit to eat/Now I gotta smoke a blunt of weed just to eat," he says in the verse. Then on the chorus, he delivers, "Sold a lot of dope, I do it for the dope boys/The feds in the hood, this shit got me paranoid."
The EP title appears to refer to the drastic attempts on his life that left him in the hospital in both February and September of 2017. The first shootout took place in Charlotte, N.C., when Dolph's SUV was allegedly shot 100 times. He clapped back after a speedy recovery by releasing a mixtape, 100 Shots, which featured a track by the same name tauntingly rapping, "How the fuck you miss a whole hundred shots?" Fellow Memphis rapper Blac Youngsta was eventually arrested in connection to the shooting but released.
Then, in September of 2017, Young Dolph was shot outside the Shoe Palace in Hollywood following an alleged argument but again survived and was quickly back in the studio.
Check out the video for his latest "Paranoid" below.
See 26 Rappers Who've Turned Their Love for Weed Into a Business