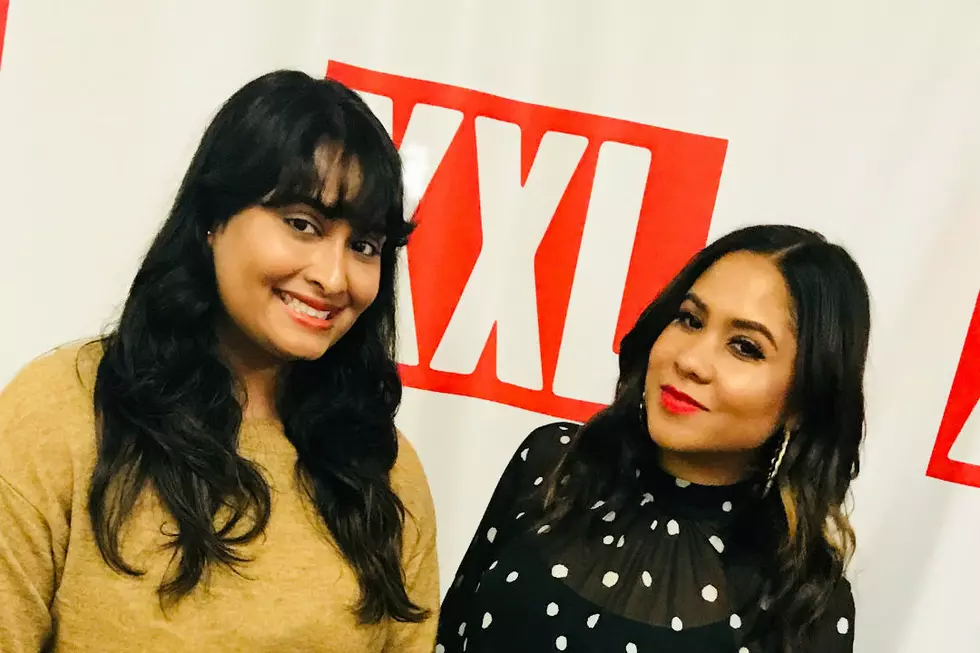 Check Out the First Episode of XXL's 'Shot Callers' Podcast With Guest Angela Yee
XXL
Angela Yee is the voice you know and love from The Breakfast Club. Every morning, millions around the country tune in to hear the nationally-syndicated radio host. Along with Charlamagne Tha God and DJ Envy, she's interviewed a veritable who's who of hip-hop and pop culture from Kendrick Lamar and Drake to Hillary Clinton.
In the premiere episode of XXL's Shot Callers, Angela Yee reveals the stories behind her success in radio. From going head-to-head with JAY-Z in the interview that literally changed her life to working with the Wu-Tang Clan and Eminem, Angela has became one of the most recognized (and respected) voices in hip-hop, but it hasn't been easy. She reveals the challenges she faced behind-the-scenes, including sexism and gender discrimination, and how she stays focused.
So what's her secret to 20 years in the game? "Just work really, really, really hard," she says. "There's no shortcut. No way around that,"
XXL's Shot Callers features conversations with hip-hop's power players. Hosted by music journalist and XXL contributor Sowmya Krishnamurthy, this podcast gives an inside look at the executives, personalities and thought leaders behind your favorite artists. Meet the people who call the shots in hip-hop. Get their insights and take your own professional game to the next level in 2018.
Subscribe here to check out future episodes of XXL's Shot Callers podcast on iTunes, and listen to XXL's premiere episode of Shot Callers featuring Angela Yee.
See New Music Releases for January 2018