50 Cent Says New Album is Better Than Get Rich Or Die Tryin'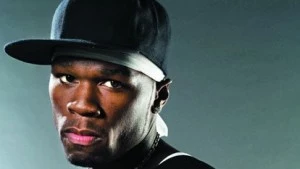 In preparation of performing his classic, Get Rich Or Die Tryin' album at the SXSW music festival in Austin, Texas on Friday night (March 16), 50 Cent has been listening to the LP constantly.
And as great as Get Rich Or Die Tryin' is, with records like "Many Men," "21 Questions," "P.I.M.P.," "If I Can't" and the club smash "In da Club," 50 believes his upcoming album is just better.
"I haven't been on twitter much because I been focused on my album," 50 tweeted on his account on Friday. "I listen to GRODT over and over I honestly think my albums better."
That's a hefty statement, considering Get Rich Or Die Tryin' sold over eight million copies in the United States alone since its released back in February 2003, otherwise known as the year of 50 Cent and his G-Unit take-over.
'Fif has been talking about his fifth studio album, which is scheduled to drop this year, for quite some time now. Last June, he released the track "Outlaw." Although the track was believed to be his lead single off the new LP, 50 clarified on his Twitter page, saying it's not the first single.
In the December/January issue of XXL, 50 did mention a few people that he's working with for the album.
"Production-wise, man, I got some Boi-1da joints," 50 said. "I did some stuff with Alex da Kid. I worked with Em—well, he didn't actually produce the record this time, but we worked together. On the record, we recorded a few joints. I worked with Frank Dukes, and he came with some pieces for me this go-round."
Fuse.tv will be airing 50's performance of Get Rich Or Die Tryin' live from SXSW at midnight Friday.—Mark Lelinwalla