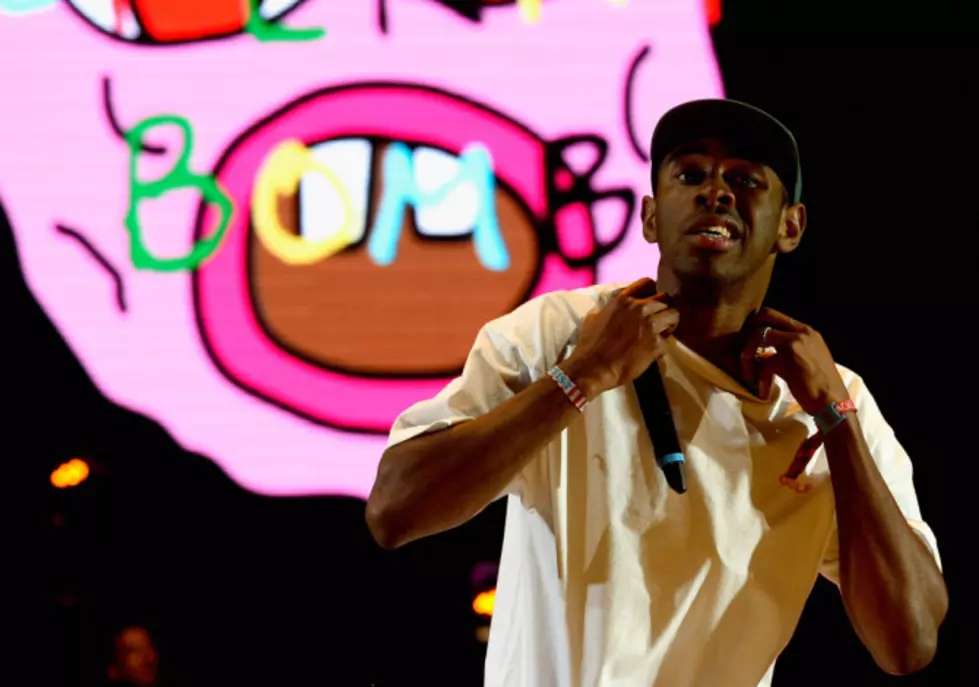 'Who Wants To Be A Millionaire' Features a Tyler, The Creator Question
Getty Image
Who Want's To Be A Millionaire featured a question where Tyler, The Creator was an actually answer choice. The question asked was "Which of these is a member of Odd Future, and NOT the lead character of a children's show." The answers were Dora the Explorer, Tyler, the Creator, Thomas the Tank Engine or Bob the Builder. The moment was captured on Twitter and it's pretty amazing.
Cherry Bomb available for pre-sale 
last week
, Young T dropped two new tracks, "Deathcamp" and "Fucking Young/Perfect" plus the 
video 
for "FY." He released
 The album features big names like Kanye West, Lil Wayne, ScHoolboy Q and Pharrell. He also released a new app and started a magazine. Just a few days ago he performed at Coachella 2015 (Apr. 11), playfully
recently tweeted
 that he's releasing his own radio station soon on the Golf Wang Media app. Next up, is the 
Cherry Bomb tour. With 42 dates booked, Tyler will be playing festivals and clubs around the world.