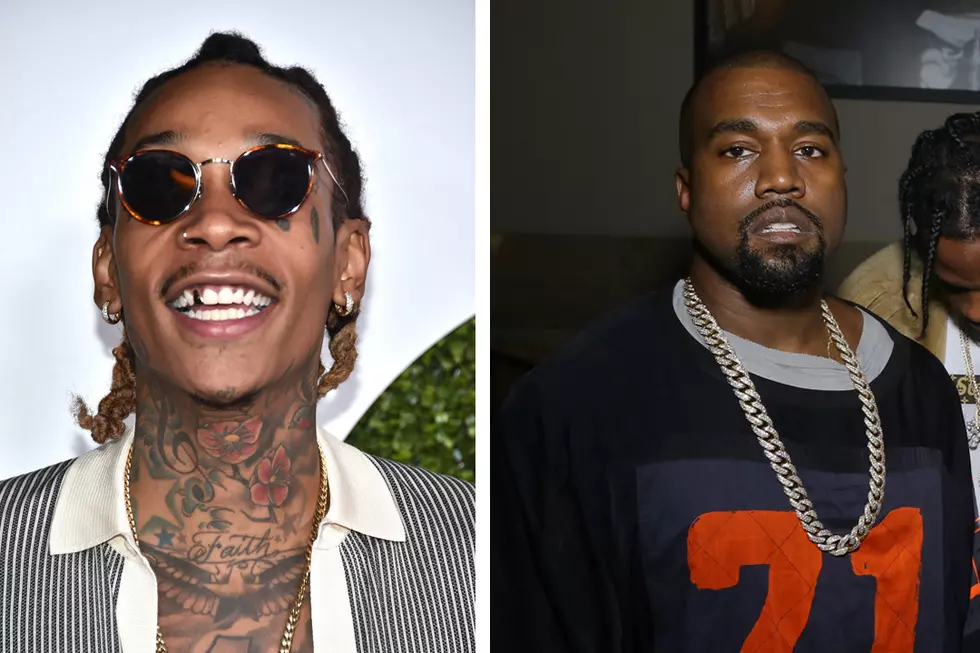 Twitter Reacts to Kanye West and Wiz Khalifa's Beef
Mike Windle/Viktor Boyko, Getty Images
Things escalated quickly, with Ye sending a barrage of insulting tweets at Wiz. "Oh niggas must think I'm not petty cause I'm the best that's ever made music," Kanye wrote. "Bro first of all you stole your whole shit from Cudi."
He even began counting out his written attacks, demanding respect from Wiz since 'Ye's an OG ("7th I am your OG and I will be respected as such") to attacking his child with Amber Rose ("12th You wouldn't have a child if it wasn't for me" and "13th You own waves???? I own your child!!!!").
A timeline of Wiz and Kanye's professional and personal relationship will tell you this feud has been a long time in the making. The fact that they both dated Amber Rose with Wiz marrying and having a child with her, is reason alone to start with the Twitter fingers. As the fight ensues, fans are picking sides. Check out what the consensus on Twitter is below.
See 40 Hip-Hop Albums Turning 20 in 2016