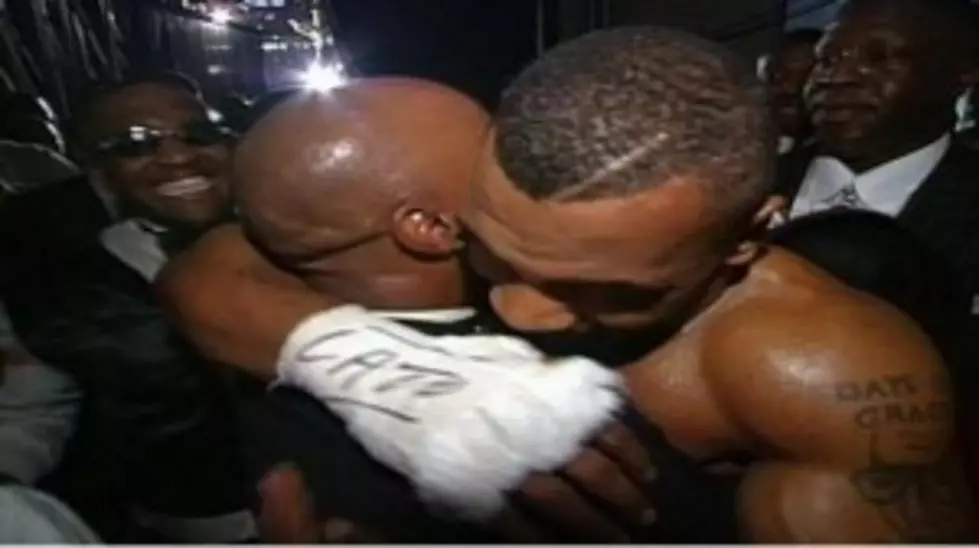 Tupac & Tyson: Thoughts on Two Of America's Most Wanted
Last night when I got home from work, I made sure to catch ESPN's latest "30 for 30" documentary, One Night In Vegas. The film chronicled the friendship between Tupac Shakur and Mike Tyson, while also delving into each individual's significance within their particular field and the overall culture.
The title sorta makes you think that the focus was going to be on that "One Night In Vegas"—you know, the fateful night of September 7, 1996 when Tyson defeated Bruce Seldon with a first round knockout; when 'Pac and others stomped out Orlando Anderson; when 'Pac sustained gunshot wounds that would six days later turn fatal. But, in reality, that moment is only touched upon at the end of the piece, and not with any great amount of depth.
That said, director Reggie Rock Bythewood did a solid job of, in a short time slot, telling the stories of 'Pac, Tyson, and their intersection. I was also glad to see the array of interview subjects he was able to lock down (most of the films in the "30 for 30" series have done a generally good job of this). Tyson himself gave seemingly honest insight and reflection (and he's sorry he didn't burn one with 'Pac... and who can blame him?). Maya Angelou recalled meeting 'Pac on the set of Poetic Justice and bringing him to tears, while Mickey Rourke remembered nearly getting into a bar fight with Tyson at his side.
'Pac biographer Michael Eric Dyson drew parallels between the two stars and artfully framed each man in a larger social context, as he's so often able to do. The man who snapped the now-notorious photo of 'Pac and Suge Knight shortly before their car was lit up with bullets even spoke. And something would have been missing had Bythewood not gotten a one-on-one with Suge Knight, still puffing on a cigar all these years later. But he did, and the former Death Row CEO provided a necessary juxtaposition to the Dysons of the film.
One of my only beefs with One Night In Vegas was with the comic book style visuals that were used to tell much of the story. To me, they served to, at times, trivialize the tale that was being told.
I'm a young'n. I have memories of Tyson being a beast in the ring, but clearer ones of him biting Evander Holyfield's ear off. I have memories of 'Pac the man and the artist, but clearer ones of 'Pac the figure and the legend. So, just like an earlier "30 for 30" episode dubbed, June 17, 1994,—which compiled news reports to tell the story of that infamous day that OJ Simpson captivated a nation in his white Bronco—this doc gave me perspective on a situation that I had some, but limited, knowledge on. And it did it well.
What did you guys think of the doc? —Adam Fleischer